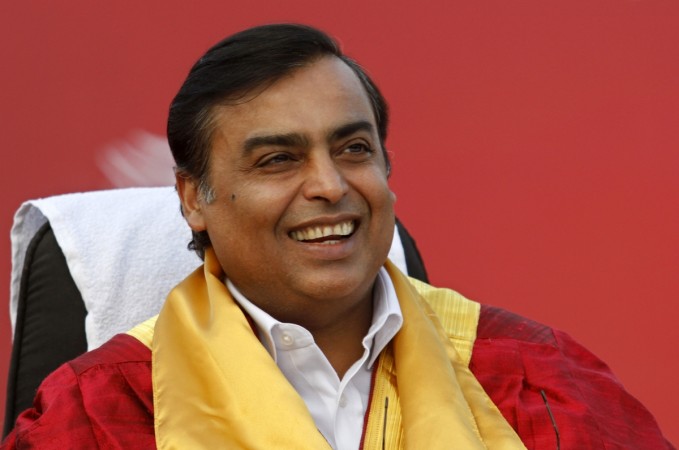 After investing multi billion dollars in the telecom industry last year, Reliance Industries (RIL) chairman Mukesh Ambani hinted that he was planning to start the next investment cycle, possibly in agriculture, education and healthcare sectors.
"We have nearly completed this investment cycle. We are now ready to commit even more in our next investment cycle. As we move forward, we will look at issues that create more and more value for all Indians. I think agriculture is difficult; education is important; healthcare is the most difficult. We can only think about what we can do in each of these areas," Mukesh Ambani said.
Last year, RIL has invested around 3.9 lakh crore ($60 billion), out of which the majority investment came via Reliance Jio Infocomm, reported Mint.
Speaking at the Hindustan Times Leadership Summit in Delhi, Ambani said that India is now No. 1 in the broadband connectivity index as against 150th before Jio's launch.
"What we did with Jio, not many in the world had backed us but... India in terms of the data infra will be ahead of the US by 2019," he added.
In what could be read as an indirect response to Bharti Airtel Chairman Sunil Mittal, the RIL chairman said: Don't blame Reliance Jio for the industry's losses.
Earlier, in an exclusive interview to the Economic Times, Mittal, the owner of India's largest telecom company, had said, "Reliance Jio's prolonged free voice and data offers were a major reason for telecom companies writing off investments of up to $50 billion."
"For all of us within the industry, profits and losses are risks that we take. I don't think that we can rely on regulators or governments to make profits. For us, the most important (thing) is: do we really move the country forward and does the consumer gain? So, even if there are profits and losses, who gains and who loses? If the consumer gains and the country move forward, it is worth taking those losses. Some of us are big boys, we can afford that," Ambani said.
Moreover, the chairman of India's most valued conglomerate said that India potentially offers the world's largest investment opportunity as data connectivity and artificial intelligence (AI) converge to trigger a new industrial revolution.