Bollywood actress Rani Mukerji took a four-year break after appearing in Mardaani (2014) and made a come back in 2018 with the film Hichki. Rani played the role of a teacher suffering from Tourette Syndrome.
Hichki was a success at the box office and her amazing performance was appreciated by the critics and audience.
Rani spoke to DNA about the success of the film, during which she revealed a remark made by Aamir Khan and Karan Johar. She said, " I remember Karan's (Johar) words. He told me, 'You have performed like a veteran actor.' Javed (Akhtar) uncle called me after the screening and said he loved my performance in Hichki more than Black. Aamir (Khan) joked that I make for a good-looking buddhi because of the last scene where I'm an old woman. This is the kind of attention an actor craves for."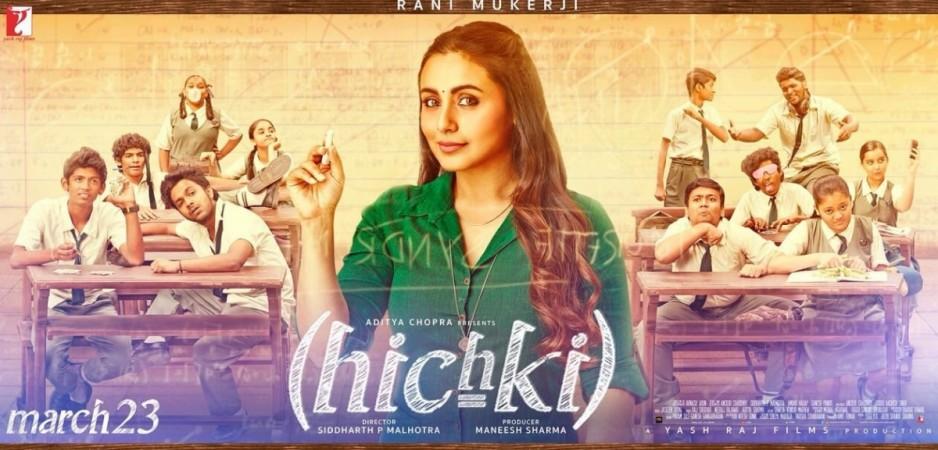 The actress also spoke about the films small budget and a huge success.
"I don't categorize films on the basis of their budget. At the end of the day, it is a validation of my work being accepted by viewers. So, it's not really about getting success on a higher or lower scale. The audience's appreciation is of utmost importance. When a film does well, it makes you happy. Likewise, when it flops, irrespective of its budget, you feel equally sad," she said.
Talking about the message Hichki delivers to the audience and its importance in her life Rani said, "It stands at a very important place. Hichki was my comeback film which I did right after giving birth to my baby Adira. So there were a lot of questions I had about whether I would be able to deliver a hit, whether the audiences would like to see me on screen four years after Mardaani. Hichki has dispelled all those questions."