The video of Sunny Deol and Dimple Kapadia some time in London together has given rise to their decade-old love affair reports. In the viral video, the two are seen sitting at a bus stop in London holding hands.
Back when Deol was called as the "new angry young man" of Bollywood, his extra-marital affairs had shocked Bollywood. Deol was reportedly having an affair with Kapadia for almost 11 years. There were reports that he gave Kapadia the status of his wife while he was married to Pooja Deol.
But Doel and Kapadia's relationship was not the only affair in Bollywood that came as a shock. Check out the most controversial extra-marital affairs in the film industry now.
Shah Rukh Khan- Priyanka Chopra
Shah Rukh Khan and Priyanka Chopra's rumoured affair was the talk of the town. Reports of growing closeness between SRK and Priyanka started doing the rounds when they were shooting for Don 2.
There were reports of Priyanka visiting Mannat regularly, hosting shows with SRK and attending events together. Speculations were rife that due to Shah Rukh-Priyanka's growing closeness, Gauri, Karan Johar and other members of the film industry ignored the Quantico actress.
Amitabh Bachchan - Rekha
Amitabh and Rekha's affair is still one of the most talked about in the Indian film industry. Amitabh was married to Jaya Bachchan when he worked with Rekha and soon they started dating. Silsila director Yash Chopra had even admitted that Rekha and Amitabh were in a relationship. However, Big B denied his affair with Rekha.
When Rekha was asked about the same, she told Filmfare in an interview in 1984, "Why should he have not done it? He did it to protect his image, his family, his children. I think it is beautiful. I don't care what the public thinks of it. Why should the public know of my love for him or his love for me?"
Boney Kapoor and Sridevi
Boney Kapoor was married to Mona Shourie Kapoor when he fell head over heels in love with the Bollywood diva Sridevi. Boney married Sridevi after she got pregnant with his child.
"He (Boney) was 10 years older to me. I was 19 when I married him. So I literally grew up with him. Ours was a 13-year-old marriage. So it came as a shock when I realised that my husband was in love with somebody else... There was nothing left in the relationship to give it a chance because Sridevi was already with a child," Mona told DNA in an interview.

Govinda and Rani Mukherji
Govinda and Rani Mukherji came close during the shooting of Hadh Kar Di Aapne in 2000. They reportedly began dating and soon it became a scandal when a journalist spotted Govinda coming out of Rani's bedroom in a night dress. The two never officially admitted about their affair, but if reports are to be believed, Govinda spent a lot of money on buying gifts for the actress.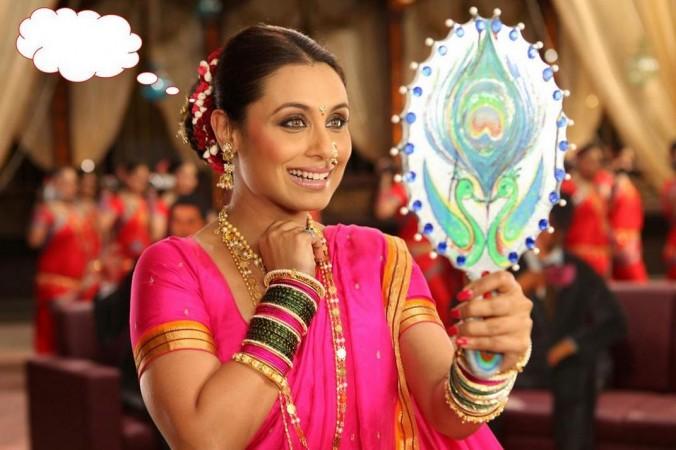 Vikram Bhatt and Sushmita Sen
Filmmaker Vikram Bhatt's extra-marital affair with former Miss Universe Sushmita Sen was the reason for his divorce with Aditi, who was his childhood sweetheart. Vikram and Sushmita dated for a while, but now he regrets cheating on his wife.
"I regret hurting my wife and my child and abandoning them. I regret the pain I caused them. I always believe that when you're not courageous, you become cunning. I did not have the courage to tell Aditi how I felt. And it was all happening together, it was a big mess," he told Hindustan Times.
Hrithik Roshan-Kangana Ranaut
Hrithik Roshan's alleged extra-marital affair with Kangana Ranaut is still in the news. The affair news became a controversy, when Kangana called him an "ex" in an interview and Hrithik responded saying, there are more chances of dating the pope then the actress.
According to Kangana, they dated until 2014 and Hrithik even asked her to marry him. However, the Kaabil actor denied all the claims and sent a legal notice to the actress. The actors started dating when Hrithik was married to Sussanne.
Akshay Kumar-Priyanka Chopra
Akshay Kumar and Priyanka's closeness was also the talk of the town at one of the time. Akshay was married to Twinkle Khanna when he hit the headlines for his affair with Priyanka. They have acted in Andaaz, Mujhse Shaadi Karogi, Aitraaz and Waqt: Race Against Time, but soon after the affair news surfaced online, Twinkle reportedly banned Akshay from working with Priyanka.