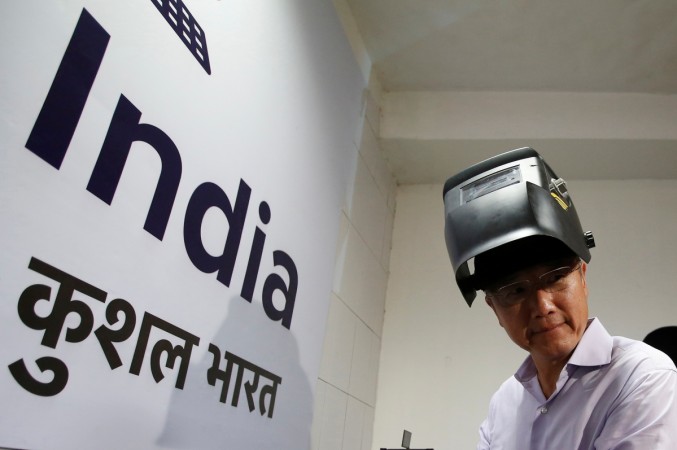 The World Bank has signed an agreement with the Indian government to provide loan worth $201.50 million towards improvement of quality technical education in the country. The agreement, which was signed on February 1, aims to fulfil the third phase of the Technical Education Quality Improvement Project (TEQIP).
TEQIP III will focus on 200 engineering institutes across the three Hill States of Uttarakhand, Himachal Pradesh, and Jammu and Kashmir, the eight Northeastern states, and the Andaman and Nicobar islands to improve the academic standard and produce more employable engineers. The programme was conceived in 2002 as a long-term project spanning about a decade that would be implemented in three phases for transformation of the technical education system in India with the assistance of the World Bank.
Also read: World Bank lends $1bn for Modi's pet solar energy project
The previous phases of the project, which had focused on New Delhi, Chandigarh, Puducherry, Karnataka, West Bengal and Jharkhand, had a positive impact on the infrastructure and educational standard in the technical institutions where they were implemented.
The quality of the faculty and education improved a lot due to TEQIP, Labani Chongdar, an aluminus of BIT Mesra, Ranchi, told International Business Times, India. "It resulted in getting us good placements," she added.
IBTimes India also reached out to some students belonging to the Northeast to know the changes they want to see in their states. Most of them want the government to be steady in its investment and objectives.
"The Northeastern states have always been neglected and the general literacy rate is poor, so if the investment is utilised properly then it will be a boost to employment opportunities," Abhishek Biswas, a resident of Shillong, said.
Anirban Sarkar, who belongs to Agartala, feels the same. "The Indian government should pay close attention to the quality of technical education in the Northeastern states, only then will eminent IT companies come to the colleges to recruit students," says Sarkar, who pursued engineering at Marathwada Institute of Technology, Aurangabad. "While a lot of money is invested in the other Indian states, Northeastern states should also be given equal chances to be at par with the other technical colleges across the country."
Students from the Union Territory of Andaman and Nicobar also want better infrastructure.
"To improve the quality of education, a fast internet connection is a big necessity for both research and learning," Mohd. Abid, a native of Port Blair, told IBTimes India. Abid, who is currently studying computer science at Bharath University, Chennai, points out that Andaman doesn't have a degree college for computer science, and hopes that the current funds will be utilised to set up institutes for such higher education.