Even as the horrors of the rapes of minors in Jammu and Kashmir's Kathua and Gujarat's Surat continue to haunt people, a 15-year-old boy recently allegedly raped a 5-year-old after luring her with chocolates in Andhra Pradesh.
This incident took place in Tetali village near Tanuku in West Godavari district on Friday (May 4), reported IANS.
The news agency also said that three friends of the 15-year-old also aided him in raping the child. The prime accused lured the child into a school building by offering her chocolates. He then took her to a toilet and forced himself on her. His friends helped him by standing guard at the door.
The sexual assault came to the fore, when the parents of the victim saw that the girl was bleeding. When they questioned her, she narrated the entire incident to them.
The kin of the victim immediately filed a police complaint, following which the accused boys were identified and detained. However, no case was registered as the families of the culprits had a discussion with the kin of the victim and asked them to compromise.
This incident comes three days after a 55-year-old rickshaw-puller, named A Subbaiah, allegedly raped a nine-year-old girl at Dachepalli in Guntur district.
After the sexual assault came to light, it sparked massive public outrage and locals took to streets in protest on Thursday (May 3). The agitators blocked vehicular traffic passing through Dachepalli for many hours.
On Friday (May 4), Subbaiah reportedly killed himself on by hanging himself from a tree near Amaralingeswara Swamy temple in Daida village of the same district. However, his family has claimed that he was murdered.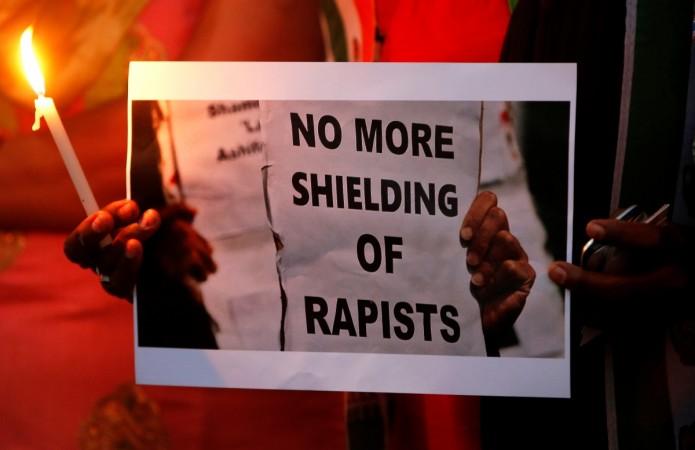 Meanwhile, the Union cabinet has approved an ordinance on the POCSO Act, under which those accused of raping children of up to 12 years of age can now be awarded a death penalty. Until now, the minimum punishment for such crimes was seven years in jail and the maximum punishment was a life-term.