Even as the horrors of the rapes of minors in Jammu and Kashmir's Kathua and Gujarat's Surat continues to haunt people, a rickshaw-puller in Uttar Pradesh raped his niece, when she had come to visit him during her summer vacations.
The incident took place in Garima Garden in Sahibabad of Ghaziabad city on April 28. The 35-year-old accused, who has been identified as Jalal-ud-din was arrested Wednesday when the incident came to light.
The 11-year-old was staying with her maternal uncle Jalal-ud-din for the past 15 days, as it was her summer holidays. However, the child, who is a class 4 student of a government school, did not report the assault to anybody until Tuesday.
"The girl's parents had left for Faridabad leaving her behind in Garima Garden. The accused raped her on April 28, but the girl narrated her ordeal to her mother on Tuesday when she arrived in Sahibabad to fetch her home. Subsequently, the girl's mother filed a police complaint," The Times of India quoted Rakesh Singh, SHO of Sahibabad police station as saying.
After the complaint was filed, Jalal-ud-din, who is a brother-in-law of the girl's mother, was booked under Section 376 (rape) of the IPC and relevant sections of Protection of Children from Sexual Offenses (POCSO) Act, 2012.
The accused was produced in a court the same day when he was arrested and was sent to judicial custody. The child has also undergone a medical examination.
However, this is not the first case of rape in recent times wherein a family member was the prime accused.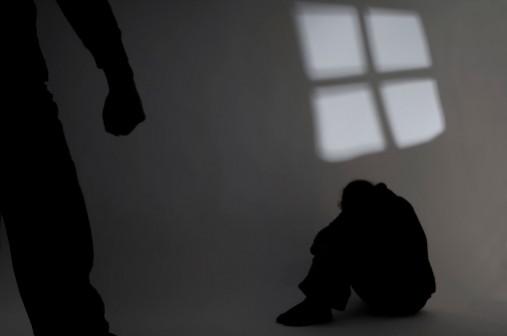 In August 2017, an eight-year-old girl from the Chickballapur district of Karnataka was raped and murdered by her maternal uncle late. The minor was sleeping in her house in the Dwarapali village of Chintamani when the perpetrator abducted her and took her to a farmhouse, where he violated her modesty and put her to silence.
That same month an 11-year-old girl from Karnataka, without any aid from her parents, brought to the notice of a special POCSO court that she had been raped for four days in 2014 by her 56-year-old paternal uncle, following which the court sentenced the accused to life imprisonment.
Another incident that had kicked a storm was, when a 10-year-old girl in the Rohtak district of Haryana was raped and impregnated by her stepdad, who was also her paternal uncle.
According to data compiled by the National Crime Records Bureau (NCRB) for 2015, 8,800 cases of rape of children were registered across the country under POCSO. The data also says the accused is known to the victim in most cases.