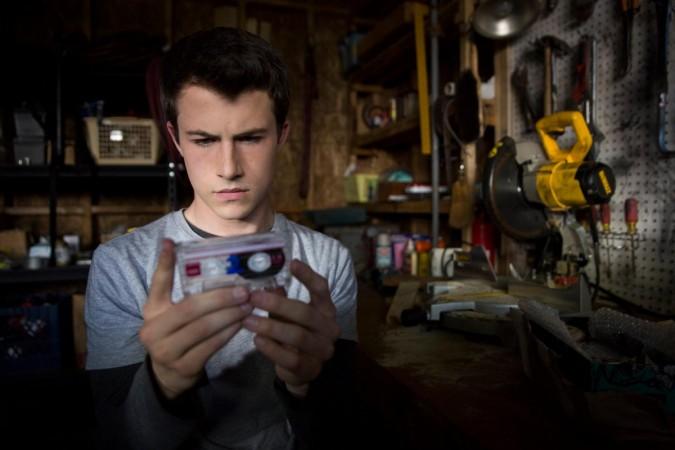 After going through a lot of spoilers and rumors about the air date of the second season, Netflix finally confirmed the release date of its controversial drama 13 Reasons Why a few days ago.
But fans are eager to get some hints about the plot line of the show's second season. While it is clear that the first season was all about the mystery of Hannah Baker (Katherine Langford) and the thirteen tapes, the second season will revolve around Hannah's mom Olivia Baker's (Kate Walsh) legal battle with Liberty High School.
Hannah's classmate Clay Johnson (Dylan Minnette) will also assist Olivia in her legal battle with the school. Hopefully, fans will be able to get the answer to who was responsible for Hannah's suicide in season 2.
In a recent interaction with Entertainment Weekly, showrunner Brian Yorkey shed light on its plotline.
Asked the biggest difference between the two seasons, Yorkey said, "Season 2 is very much more about everyone else's perspective on that story — their side of the story, their reaction to it, their coming to terms or refusing to come to terms with their role in Hannah's life and death.
" For that reason, the season is more diffuse in a way. There are more perspectives involved. It's a wider range in some ways than season 1. That was very intentional and it's a different flavor in the same world with the same characters."
He also said that the upcoming season will be very different from the season 1 as they want to complicate everybody's understanding about Hannah.
Yorkey explained: "Hannah is not just a victim and she is not just a victim in the way that she told us she was. She didn't tell any lies necessarily, but she had a very specific story she wanted to tell us season 1 and there's much more to that story.
Teasing about how Hannah's character will be in the second season, the showrunner further added, "Hopefully, at the end of the season, the viewer will say, "Hannah was much more complicated than we knew season 1." There are things that contradict her narrative of her life and the reasons she chose to die by suicide. There are many complications and complexities to that story, many more than we knew at the end of season 1."
Adding, Yorkey also revealed his favorite character in the series. He told EW, "I find Zach (Ross Butler) to be a really interesting character, and I think he's the kind of character who could very easily be slotted into a certain type and certainly he is complicit in that to some extent because his identity as an athlete is very important to him."
All the episodes of season 2 will be available for streaming on May 18.