It was an emotional performance when 100% band members remembered and paid tribute to the leader of the boy band Seo Min-woo, popularly called Minwoo. The 33-year-old singer died of cardiac arrest in March.
The K-pop boy band is currently in Japan for their "100% Spring Concert 2018 – Blossom" concerts and had performed in Tokyo (April 21) and Osaka (April 30). During their performance, they paid tribute to the singer and shared fond memories of the leader of the boy band.
At one of the performances, messages and clips of Minwoo were played while the four members – Kim Rockhyun, Jo Jonghwan, Kim Chanyong and Jang Hyukjin – performed on Monochrome, their second Japanese single album, South Korean media Naver reported.
They also performed "Cherry," which Minwoo had planned to showcase as a solo performance. "'Cherry' was supposed to be Minwoo's song, but we decided to sing it together and share it with you," Rokhyun said.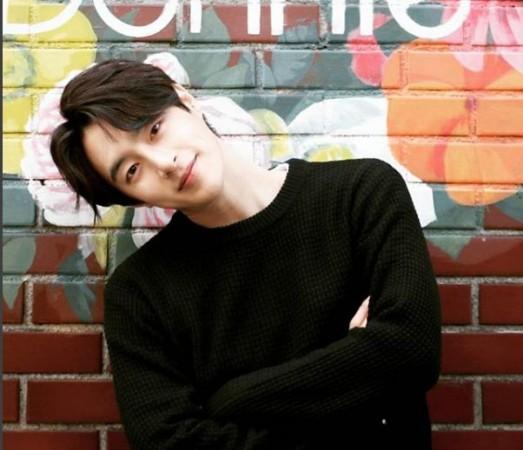 The band members also shared their experience about the concert and said they miss Minwoo.
"Though we are four now, we hope everyone believes, as we do, that Minwoo is with us right now. That's why we have five microphones on stage," Hyukjin said.
"We want to watch the video with you as we sing," Chanyong said. "These are the memories that belong to you, us, and Minwoo," Rokhyun said, according to the publication.
Minwoo was the leader of the boy band 100%. He passed away March 25 at his home in Gangnam, South Korea. His agency TOP Media had said in a statement that the singer was found "without a pulse at his home in Gangnam. 911 first responders arrived at the scene but he was declared dead."
"His family, 100% members, TOP Media colleague artists, and staff members are all grief-stricken and mourning due to the unexpected sad news. As the oldest member of his team, Minwoo leads his members and truly loved fans as he was warm-hearted," the company said.