South Korean singer Seo Min-woo, who was popularly known as Minwoo and was the leader of the boy band 100%, passed away Sunday night. The 33-year-old singer died of cardiac arrest, South Korean company TOP Media in a statement said.
"This is TOP Media.We apologize for delivering this sudden and heartbreaking news. Our artist 100% Minwoo left our side on March 25. He was found without a pulse at his home in Gangnam. 911 first responders arrived at the scene but he was declared dead.
"His family, 100% members, TOP Media colleague artists, and staff members are all grief-stricken and mourning due to the unexpected sad news. As the oldest member of his team, Minwoo lead his members and truly loved fans as he was warm-hearted
"Because everyone who knows Minwoo is aware of his kindheartedness and faithfulness, the sadness is even greater. His funeral will be carried out quietly in respect to his family's wishes. We express our deepest condolences for his final path."
Soon after the news surfaced online, fans took to social media to mourn his demise. Check out the fans reactions below: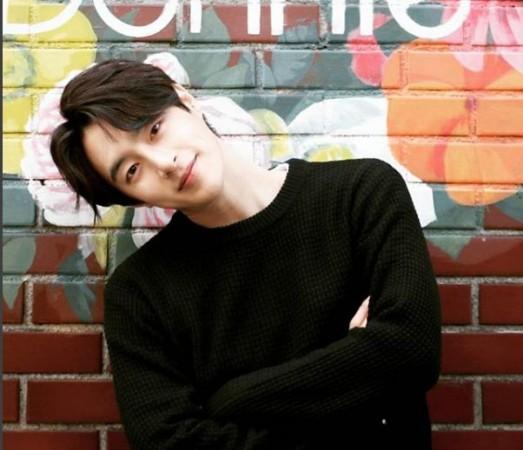 User @jinyounglolipo: 100% memebr Minwoo passed away due to cardiac arrest. I may not have followed the group but as a kpop fan and another human being my heart breaks for Minwoo family, the members of 100% and his fans i am sorry for your loss and will keep you in my thoughts. R.I.P. #100%
User sangdosangdid: praying for 100% fans and for minwoo's family and friends. may he rest peacefully
User yelowskwon: 100% deserves so much in this world, i really hope they're holding up okay, my heart goes out to the members and family of minwoo. may he now rest in paradise.
My heart goes out to minwoo, 100%, and all perfections out there!! I don't stan 100% but I do know that they were wonderful people who shouldn't have to go though this, and neither should perfections ??

— #TOUCH / jas (@skyeeeew) March 26, 2018
Minwoo was so talented, I wasn't a hardcore fan but they made some really good songs and he was such a good person, it saddens me for this to happen

— ?KAI? (@nonbinamjoon) March 26, 2018
Another angel has flown up to the sky. Our deep condolences to Minwoo's family, fans and group, 100%. Always remember that everything happens for a reason. Stay Strong.

— admins.

— ? #sm (@searchingmutual) March 26, 2018
A dorky leader and sincere young man who debuted in the industry late because he wanted to pursue his dreams
Seeing you on The Unit after being there with you through your struggles was heartbreaking but I hope you get to rest well oppa
Seo Minwoo, I will never forget you
RIP

— Cassiopeia | Minwoo rest well in heaven (@RedNightberry) March 26, 2018
━ My deepest condolences to his friends and family, my heart hurts just thinking about it but I know you'll be dancing on clouds, singing in heaven and shining brightly in the sky. Rest in peace 100% beautiful leader
↳ Seo Minwoo✨ pic.twitter.com/epgC4ak00r

— School Rapper 2 updates (@HSR2_Updates) March 26, 2018
I'm so heartbroken about Minwoo from 100% life is so unfair and takes people from us way to early. Condolences to his family, his members and everybody that loved him

— Arianna (Inseong's Problem?) (@ItsSeoulmates) March 26, 2018
100% deserves so much in this world, i really hope they're holding up okay, my heart goes out to the members and family of minwoo. may he now rest in paradise.

— nal ? minwoo (@yelowskwon) March 26, 2018
not a lot of people knew minwoo or 100% but let me tell you that man was and still is the most beautiful angel with the most amazing voice who worked hard for so many years to receive the recognition he deserved. this is just BEYOND unreal.

— minwoo ♡ (@okheejun) March 26, 2018