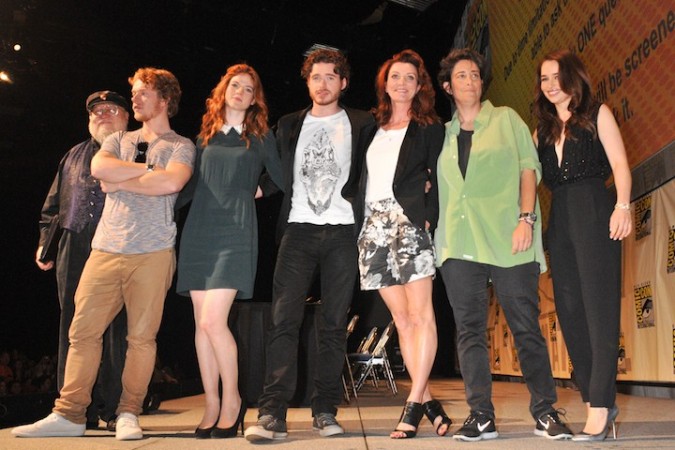 The second episode of "Game of Thrones" season 4, titled "The Lion and the Rose", will debut on HBO on Sunday night.
[Spoiler Alert] The upcoming episode will show the "Purple Wedding" of King Joffrey (Jack Gleeson) and Margaery Tyrell (Natalie Dormer), according to the preview. [Read the spoilers report here]
In the US, the second episode will be telecast on HBO on 14 April at 9 pm (local time) and the recap will be broadcast on 18 April at 8.30 am and 20 April at 4.45 pm and 8 pm, according to The Epoch Times. It can be also viewed online, via live stream provided by HBO Go. GoT fans can also access the live streaming link here or here.
Meanwhile, around 6.6 million households watched the premiere show live in the US, while over a million people illegally downloaded the show within 12 hours of its airing on television, Quartz reported.
Much to the fans' delight, HBO is making the premiere show freely available on Xbox One and Xbox 360. Viewers can watch it live on Xbox without subscribing to HBO," IGN reported.
"When you sign in to Xbox Live today, you'll notice an awesome new hub on your home screen of 'Game of Thrones' special features where you'll find access to the big return episode for the next week," Xbox.com reported.
"Also included in the hub are behind-the-scenes videos, featurettes, trailers and exclusive interviews with the cast of "Game of Thrones" from SXSW with Xbox's Blain Howard."
Meanwhile, watch the promo of the second episode here: