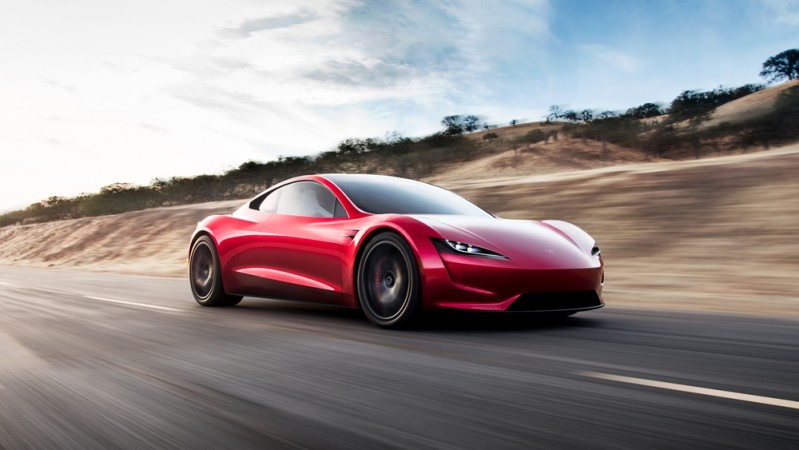 From standstill to 60mph (96kmph), the time taken for this sprint is the most important figure in the supercar world. Porsche 918 Spyder currently holds the top honor with mere 2.2 seconds while Tesla Motors' new machine is set to acclaimed sport car makers a run for their money.
While you are familiar with the Tesla Model X, S and 3, the company started its dream journey in the EV world with the Roadster in 2008. The electric car specialist now comes up with the new Roadster and company CEO Elon Musk unveiled the car along with the Tesla Semi truck on Thursday.
According to Musk, the new Roadster is a 'hardcore smackdown to gasoline cars.' Though it sounds like a tall claim, the figures justify the claim. Musk says the prototype's base model will be able to sprint 96kmph in just 1.9 seconds and that will make the Roadster fastest ever accelerating Tesla. Well, not just fastest Tesla, also world's fastest production car. This also means that it will be the first production vehicle cracked the 2-second threshold.
If you thought this is the highlight of Roadster, wait. It can sprint 100mph (161kmph) from a standstill in 4.2 seconds and go on to do a quarter-of-a-mile time of 8.9 seconds. Musk said he wouldn't confirm the top speed. However, he has hinted that it would be around 250mph (402kmph). To put it into perspective, Koenigsegg Agera RS currently holds the current record for top speed for a production car at 277.87mph (446.97kmph).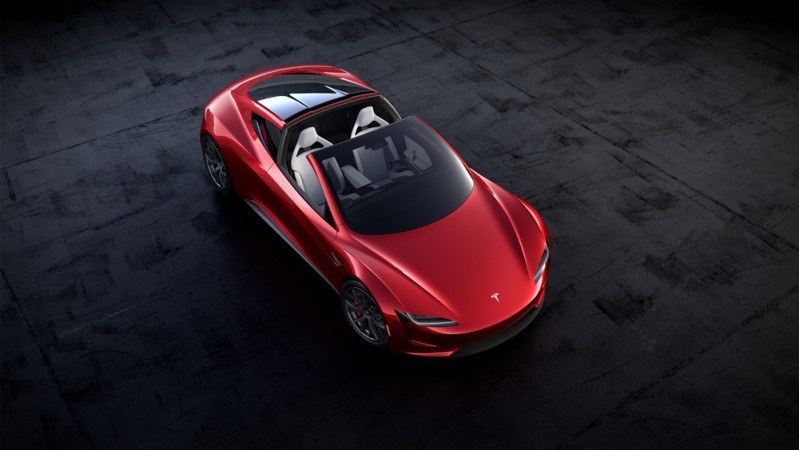 All these figures are fascinating and too extreme for an electric car, isn't it? But all these are on paper for now. Musk said the Roadster will go on sale in 2020. By the time, other carmakers may come up with a Tesla Roadster beater.
The Roadster will be powered by three motors. One in the front to drive the front wheels and two in the rear to drive the rear wheels giving the Roadster all-wheel drive. This is the similar system in place in the Model S P100D. Musk also claims the Roadster should be able to drive around 630 miles (1013km) of highway driving between charges with a 200kWh battery.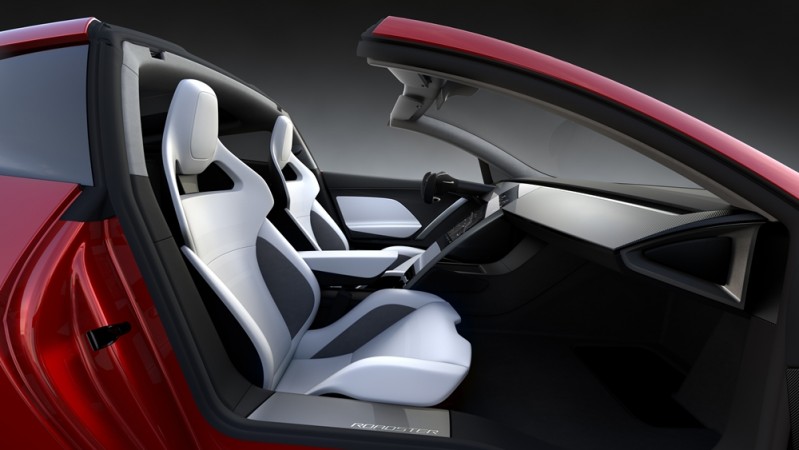 Price? Tesla is already taking bookings for $50,000 (Rs 32 lakh) for the $200,000 (Rs 1.3 crore) Roadster – or full-price deposits of $250,000 (Rs 1.62 crore) on what it's calling a Founder Series model.