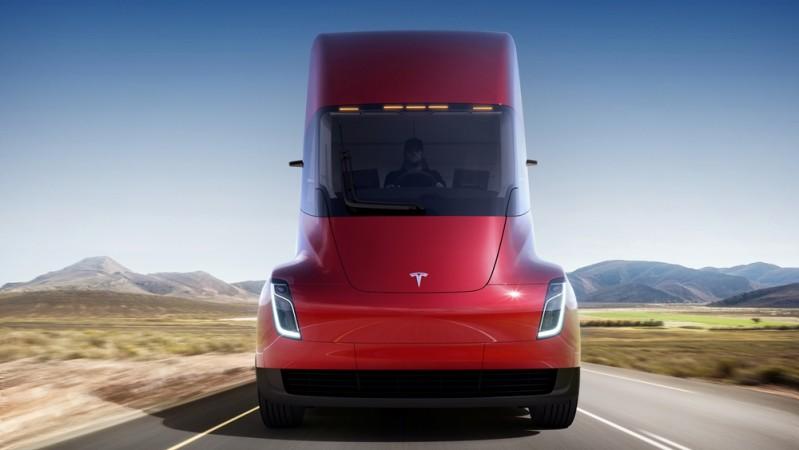 There are automakers and then there is Tesla Motors. Apart from the obvious difference in powertrain (Tesla is an EV specialist), the Elon Musk-owned company has its own unique design approach and presentation of vehicles. The latest offering, the Semi truck, is no different.
Without a trailer, the Tesla Semi achieves 0-60 mph (0-96kmph) in five seconds. Forget that, a usual diesel truck will take an average of 15 seconds to reach that speed. The number makes the Semi equal to some of the sports cars' acceleration time. Even while hauling an 80,000-pound (36,287kg) load, the Semi requires just 20 seconds to cross the 96kmph mark.
It climbs five percent grades at a steady 65mph, whereas a diesel truck maxes out at 45mph on a five percent grade. The Tesla Semi requires no shifting or clutching and its regenerative braking recovers 98 percent of kinetic energy from the battery. All these technologies give the Tesla Semi a 'tech-savvy Gen Y' outlook. But that's not all.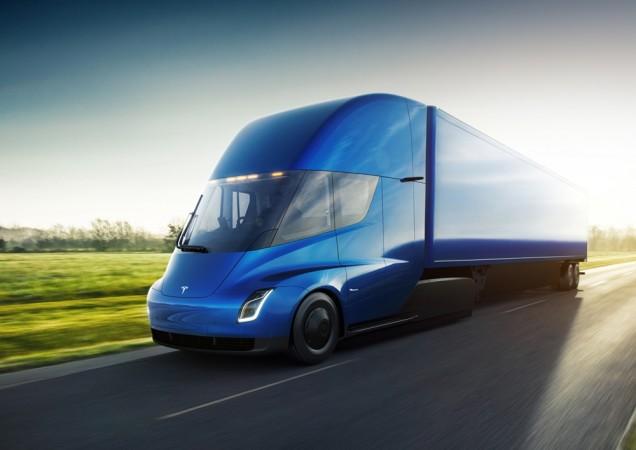 Look at the aesthetically distinct design and cabin. The aerodynamic designs for the rig that include the flat bottom and side flaps close off the gap between truck and trailer. Tesla says this has awarded its Semi a drag coefficient better than that of Bugatti Chiron.
Does the central seating position remind you of the iconic McLaren F1 sports car? Tesla says the driver positioning has done this way for optimal visibility. The two touchscreen displays on wither sides of the steering wheel provides an array of information to the driver that include navigation, blind spot monitoring and electronic data logging. Built-in connectivity integrates directly with a fleet's management system to support routing and scheduling, and remote monitoring.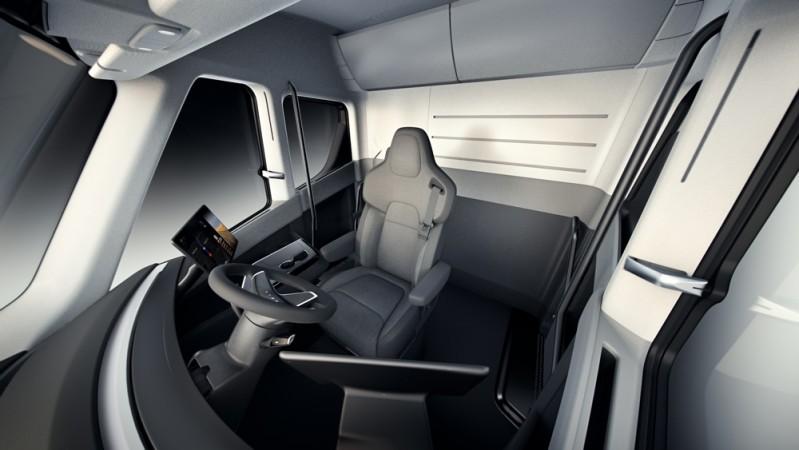 The million dollar question associated with the Tesla Semi and also for any EV is the time for charging. Tesla Semi boasts of Megachargers, a new high-speed DC charging solution, will add about 400 miles in 30 minutes and can be installed at origin or destination points and along heavily trafficked routes, enabling recharging during loading, unloading, and driver breaks.
In addition, the Tesla Semi features Automatic Emergency Braking, Automatic Lane Keeping, Lane Departure Warning, and event recording.
Tesla claims the Semi will enter production in 2019 and bookings are already open at $5,000 (Rs 3.24 lakh) per truck.