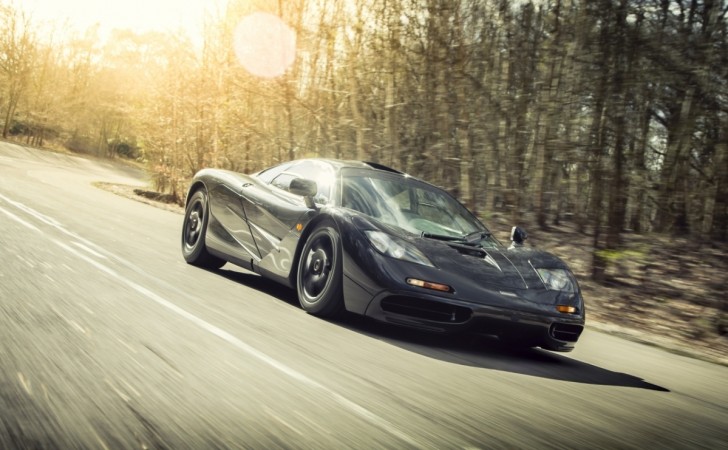 McLaren F1 is one of the most iconic supercars ever made, and enjoys a special supercar status, just like Ferrari F40. With only 64 units built between 1993 and 1998, the original McLaren F1 is one of the rarest models among collectors and enthusiasts. Now, McLaren Special Operations (MSO) is offering one of the last McLaren F1s with chassis number #069 in factory condition, having covered less than 4,500 km.
Only six units of the McLaren F1 were completed 1998, and chassis #069 was the 60th model overall to be hand-built in Woking, England. The supercar is draped in Carbon Black shade, complemented with 17-inch centre-locking magnesium wheels. The highlight of all F1 cars, the central driver seat is finished in black and contrasting red leather while the dual passenger seats upholstered in Alcantara leather.
Powered by a naturally aspirated mid-mounted 6.1-litre V12 engine that produces 627bhp, it broke the record for the fastest production road car with a top speed of 390.7kmph in its peak years. More than 20 years on, it still holds the title of fastest naturally-aspirated production road car ever built. McLaren F1 was the first road car to feature a full carbon fibre chassis, and with a central driving position.