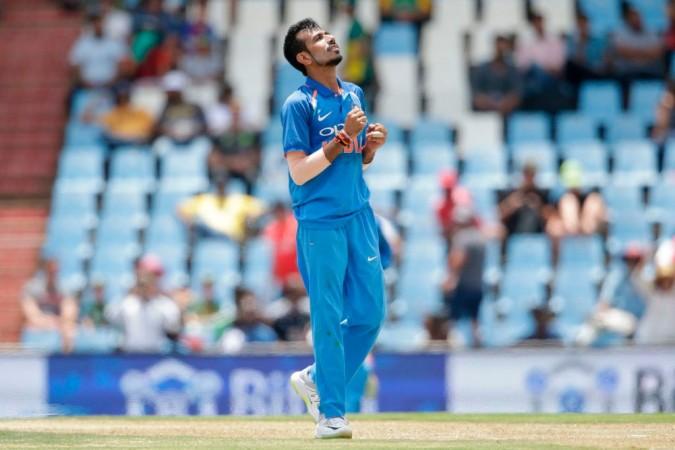 One of the primary reasons behind India's dominance in ODI cricket in the recent past has been the ability to pick up wickets in the middle overs. After the 2016 Champions Trophy, the selectors decided to give two wrist-spinners in Kuldeep Yadav and Yuzvendra Chahal a longer rope and this has yielded results for the team.
Chahal, who was impressive in the first ODI in Guwahati, believes that the ongoing series is a great way to prepare for the next big assignment which will be in Australia.
'Windies like any other rival'
"I agree that some of West Indies' top players are not in the team but that's no reason for us to take them lightly. Most of them have over 25 ODIs. I don't bowl keeping in mind that I have a lesser-known batsman in front of me, I bowl according to a plan. I see them as any other rival like England or Australia," Chahal said before the 2nd ODI.
The diminutive leg-spinner also concedes that the absence of Steve Smith and David Warner could impact Australia and this gives India a great chance to win the series.
"If Steve Smith and David Warner were playing then it would have been different. They are legends. Australia have not won an ODI series in more than a year. In Tests also they lost to Pakistan and South Africa recently. India will be favourites against them," he said.
The leg-spinner has now played under three different captains in MS Dhoni, Virat Kohli, and Rohit Sharma and believes that although there are differences in their styles, all the three blokes back the young players and this gives them the confidence to perform.
"While each one has their own style, the one common factor is that they don't let the youngsters panic. They give us freedom to set our field and are very approachable," Chahal assessed.