There is very little wrong Ambati Rayudu has done in his stop-start ODI career. He has scored runs when picked and has done so in different positions. However, he keeps getting either dropped or injured.
Nonetheless, Rayudu seems to have earned his berth in the much-talked-about Indian middle order. He is in form and this is an opportunity for him to book a berth for next year's World Cup.
Captain Virat Kohli hopes that Rayudu's consistency helps the team and that the problematic number 4 position is finally solved.
"The only position we were trying to figure out was number four for a long time. We tried many players who unfortunately could not capitalise or cement their places in a way we wanted," Kohli said ahead of the first one-dayer against the West Indies on Sunday.
'It's about giving him enough game time'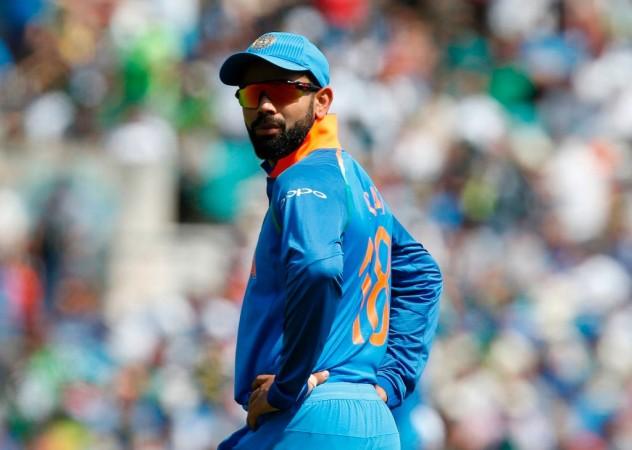 Kohli also believes that since the right-hander is in form and got runs in the Asia Cup, the team management wants to give him a consistent run at one position.
"With Rayudu coming in and playing well in the Asia Cup, it's about giving him enough game time till the World Cup so that the particular slot will be sorted for us," Kohli added.
Rayudu, who had failed the yo-yo test and missed the flight to England, made a decent comeback in the Asia Cup and gave glimpses of his form which he showed for Chennai Super Kings in the IPL.
"The team felt there -- and I also watched him -- that he (Rayudu) is designed to play that middle order batsman's role. We feel that our middle-order is more or less balanced now," the captain assessed.
Despite the problems in the middle order, the Indian captain said that the batting order is sorted and that Rayudu's form is critical. He also hoped that with his experience and temperament, he can be India's solution for a long time.
"We believe he is the right person to capitalise on that spot. He is experienced and has won many games for his state and also in the IPL. He has a great ODI record already for India. I think the batting order is sorted," Kohli said.