After the triumphant campaign at the Asia Cup, the Indian ODI outfit will enter the upcoming series as overwhelming favourites. West Indies, who were pounded in the Test series, are a better side in white ball cricket, and on their day can pose to be quite tricky for the hosts.
However, if the management sit down and plot tactics to counter India, they should look no further than the Indian top order. The top three Indian players have been prolific and have literally won the team matches right through the year.
Imperious form, amazing consistency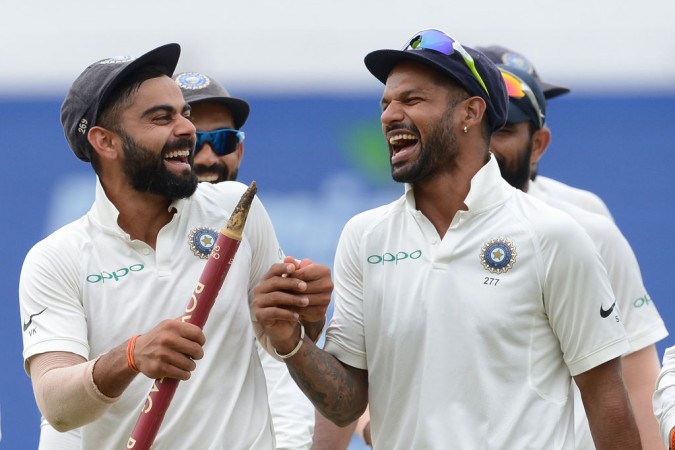 The top order, which includes Shikhar Dhawan, Rohit Sharma and Virat Kohli, has plundered 6939 runs, which is the most by any team over the past 15 months. If we take an aggregate, this amounts to 64.15% of total number of runs scored by the entire team, and even this is the highest percentage of runs scored by the top three in the world since 2017.
Since the 2015 World Cup, England have changed the way they play ODI cricket and their explosive batting has set the template for the rest of teams. India's top order's strike rate is second only to England, which underlines the impact the top three have had on the result of games.
If we turn our attention to the average, India's top three average is 62.51. All the other teams average below 50.
Since 2017, the top three of Indian batting order has amassed 25 centuries and 37 half-centuries. England are second with 16 and 27 centuries and 50s respectively. Also, the top three Indian batsmen have smashed more than 800 boundaries, which is second only to England.
A fresh and rejuvenated Virat Kohli is back as the man in charge and both Rohit Sharma and Shikhar Dhawan were in imperious form in Asia Cup. Yes, it is a matter of getting rid of the top order, but how will the visitors plan and execute when the pressure is on could well determine the result of the match.