He is the number 1 ranked batsman in One Day Internationals and every time Virat Kohli walks out to bat, he tosses away records by the wayside.
There are few records which have not been breached by Kohli, especially in limited overs and now when he strides out to bat against West India indies in the upcoming ODI series, he would require only 187 to break Sachin Tendulkar's record of scoring the most runs by an Indian batsman against Windies in One Day Internationals.
Kohli's chance to be the best against Windies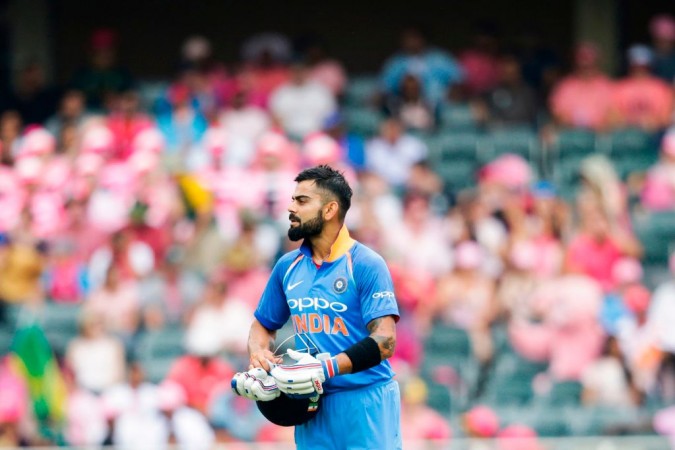 The Indian skipper has so far played 27 ODIs against West Indies and has scored 1,387 runs at an average of 60.30. This includes four centuries and nine half-centuries. Sachin, on the other hand, has 1,573 runs in 39 ODIs at an average of 52.73.
Rahul Dravid is third on the list, followed by Sourav Ganguly and Mohammed Azharuddin. MS Dhoni and Rohit Sharma are the only other batsmen in the top 10 from the current crop of players.
India have made it clear that they are looking to try out new players and keep the senior names fresh as they look to build a squad leading into the World Cup next year. Kohli, who might be rested for the latter half of the series, has a great chance to eclipse Sachin's record.
Rohit Sharma, who led India during the Asia Cup, received rave reviews for his captaincy and although Kohli would now assume the reins of the side, Rohit's presence will be an added bonus for the Indian side.
"I mean India will always be the force going into the World Cup because with Virat Kohli coming back, they will develop into a very good side," former Pakistan captain Waqar Younis was quoted saying by Khaleej Times after the Asia Cup.
There are concerns around the form of MS Dhoni and this series could well determine his future in the side as the selectors have also included Rishabh Pant in the side, albeit as a specialist batsman.
The first match of the five-match series will be played on Sunday, October 21.