West Indies put in an improved performance in the 1st ODI after a rather shabby Test series, but the might of the Indian top order blew away the challenge without breaking any sweat.
The hosts do have a few areas to worry about but are overwhelming favourites in the second ODI at Visakhapatnam.
There are interesting sub-plots which will be on show when the teams face off in Visakhapatnam.
Indian captain Virat Kohli needs only 81 runs to reach 10,000 runs in ODIs and if he does get it in the next innings, he will be the fastest batsman to achieve this feat in ODI cricket.
Kohli sprinting along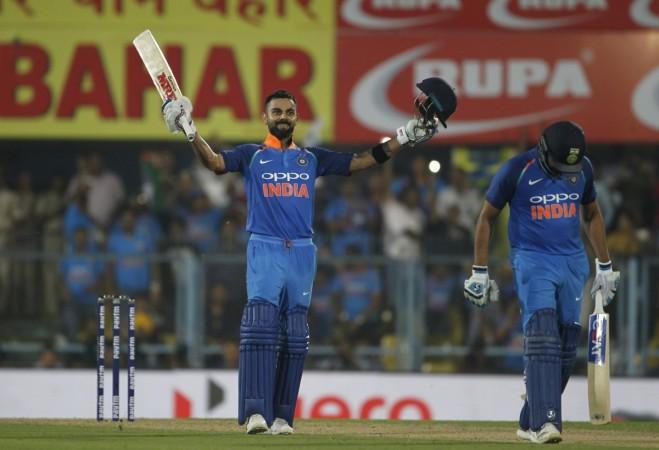 Kohli has played 204 innings so far and currently the record for achieving this fastest rests with Sachin Tendulkar, who got to the number in 259 innings.
He could well get to this landmark in Visakhapatnam as his record on the ground is stellar - he averages 99.75 at Visakhapatnam — highest by any batsman at this venue with 399 runs from 4 ODIs.
Also, interestingly, former Indian captain MS Dhoni is also eyeing the same record. He needs 51 runs to complete 10,000 runs in ODIs for India. Although, he already has 10,000 ODI runs, 174 runs came when he was playing for Asia XI.
Rohit Sharma, who has been an absolute beast at the top of the order, is only 18 runs away from completing 1,000 runs vs West Indies in ODI cricket.
His opening partner Shikhar Dhawan needs 173 runs more to complete 5,000 ODI runs in ODIs. He will become the 13th Indian to score 5,000 runs in ODIs and will be the second fastest in the world to get to this feat.
As an opening combination, Shikhar Dhawan and Rohit Sharma need 64 more runs to complete 4,000 runs together and will become the 5th pair to do so.
Despite having a not so good match, the Indian management would want to persist with Mohammad Shami and the fast-bowler needs to step up. He needs only seven wickets to complete 100 ODI wickets.