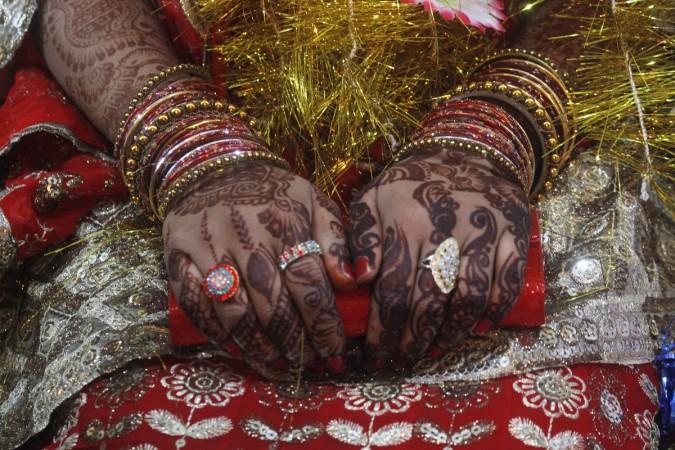 In a bizarre incident in the Baghpat district of Uttar Pradesh, a bride was reportedly auctioned for Rs 22,000 and was 'bought' by a youth who wanted to marry her.
The man who bought the bride paid Rs 17,000 in advance. However, it was only later that the men who had arranged the deal realized that the groom, identified as Mukesh, did not have enough funds to pay in full, Deccan Chronicle reported.
When Mukesh could not pay the remaining amount of Rs 5,000 he hanged himself from a tree and took his own life.
The incident took place in Suroorpur village when Mukesh outbid other men at the auction.The marriage was then held in a brick kiln in their village.
At the time, Mukesh's family members had said that he had paid the agent Rs 17,000 in the beginning, promising to pay the remaining amount later. However, four days into their marriage, Monu, the agent, realized that he had been cheated of the remaining amount and confronted the newly-wed couple at their residence.
He took the girl away after Mukesh wasn't able to pay the remaining Rs 5,000, and Mukesh hanged himself from a tree in the village.
According to reports, Monu was a part of a gang that trafficked girls not just in Suroorpur village but in other places as well. The agent also had three other women who were being auctioned.
The police have said that the body of the youth was sent for post-mortem and those in connection with the crime would be punished, the Siasat Daily reported.
According to a 2016 survey by National Crime Records Bureau, the number of girls who were abducted for the purpose of marriage in India was a staggering 33,855, and half of them were under the age of 18.
An organization called Empower People that focuses on victims of bride trafficking found that nearly 1,352 women were bought in 85 villages across North India in 2014, Guardian reported.