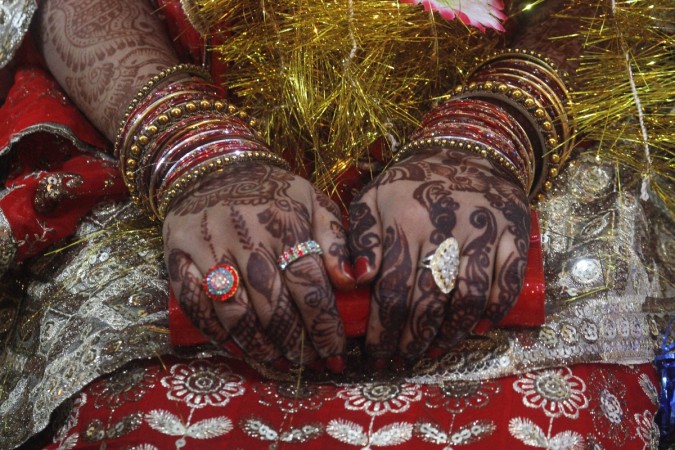 A groom in India's Bihar state married a stranger on his wedding day after the bride refused to tie the knot with him because he was balding. The incident happened on February 18 when the groom, Dr Ravi Kumar, from New Delhi reached Sugauli in Bihar with his family for his wedding.
The family of Kumar, who is a neurologist in Delhi's hospital, had arranged his wedding with the girl, whose name has not been revealed, a year in advance.
The big day was going as planned and both the families performed the pre-marriage rituals, Dainik Bhaskar reported. The couple even exchanged garlands in a happy atmosphere and went ahead to take the wedding vows.
However, the twist in the tale came when the groom and bride reached the mandap (temporarily covered structure with pillars). Kumar removed his pagdi (ceremonial headpiece) and the bride found out that Kumar was balding. She refused to take the vows.
Both the families tried to convince her, but she wouldn't budge. Kumar, who was left unnerved, decided to marry a stranger and return home. The groom's family started searching for a bride and asked the local village council to help them.
The council members zeroed in on local vegetable seller Mahesh Prasad's daughter Neha. Kumar and Neha got married at the Ramjanki Temple two days after his scheduled wedding was supposed to take place.
In another incident, a bride named Rani Kumari in Bihar's Nawada district had refused to marry Sudhir Chaudhary on Tuesday after he fell sick during the wedding rituals and was rushed to a hospital.
In another incident, a bride in Bihar refused to marry the groom on the wedding day because of his dark complexion. She told her relatives he was not smart and rejected him.
In May 2017, a bride canceled her wedding after she found out that the groom had come drunk for his own wedding. Not just that, her family also held hostage the groom and his relatives until they returned the dowry.
"The bride's relatives not only supported the girl who decided to call off the marriage, but also held hostage the groom and his close relatives," Hindustan Times quoted Raja Rai, the panchayat mukhiya (head), as saying.