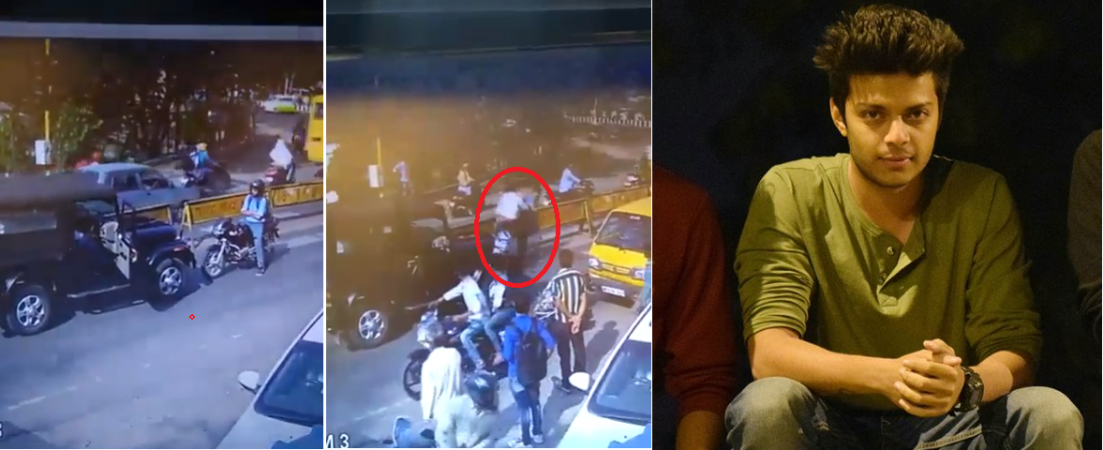 We often come across people breaking traffic rules while driving on Indian roads. Though some get caught by the cops, many take the traffic rules in the country for granted and very rarely do people react against them.
Now, a bike rider is being praised by many netizens for being brave enough to react to such a traffic violation that happened on Friday, November 3, near Manisha Market of the Chunna Bhatti area in Madhya Pradesh.
Also check: Sachin Tendulkar's video asking pillion riders to wear helmet goes viral, but he gets trolled too! [MEMES]
In a video shared by a Facebook user named Nilay Verma, biker Sahil Batav is seen refusing to give way for a Mahindra Thar as it was moving in the wrong direction. Though the SUV driver tries to hit him, the 22-year-old turns off the bike in front of the jeep to teach the driver a lesson.
When the jeep driver comes out of the vehicle and tries to take Sahil's photo, he even poses for it. But it leads to a fight between the duo.
Though Sahil punches him back, he has his shirt ripped off towards the end of the footage.
Majority of the people who were on the spot just remained onlookers and did not help Sahil.
According to the Madhya Pradesh Transport Department, the jeep with the registration number MP 04 CR 7860 is owned by a person named Rakesh Saxena.
However, Sahil told International Business Times India that it was Rakesh's son who manhandled him.
Watch: Video of car blocking ambulance's way in Kerala goes viral; netizens dig up owner's details, give him an earful
The visuals were captured in a nearby CCTV and the Chunna Bhatti police have booked the jeep owner under Sections 294 (doing any obscene act in any public place), 323 (Punishment for voluntarily causing hurt), 506 (Punishment for criminal intimidation) and 119 of the Indian Penal Code, following Sahil's complaint.
"World need more people like this rider.. Who dare enough to know the wrong and stand against it till end... Whom 'will' can't be shattered as easily as the wrongdoers think... Highly appreciable initiative, my salute... [sic]," Nilay wrote while sharing the video on social media.
The video has gone viral on social media, and has been viewed over 8.2 million times in less than a day of it hitting cyber space.
Watch the viral video here:
Check out social media reactions on the video here:
Shiva Kishore
Great job brother. I would have stopped him if I were with you. Promise..
Sangeeta Singh
Well done.... salute ....n shame on people who just standing n enjoying the scene instead of helping him.
Mayankya Kashyap
I am totally agree with you....When someone has come forward, at least support him, do not know when our thinking will change unless we stand against the wrong things, the circumstances remain the same.
Saurabh Chowdhary
An over populated country struggling to maintain order. Imagine how un-civilized it looks to see two people hitting each other and we call ourself a literate country. Well real literacy is being human.
Jolly Thomas
I hope that man in the jeep is behind the bars by now. Nobody helped the biker, sad. Still stood for the right. Salute.