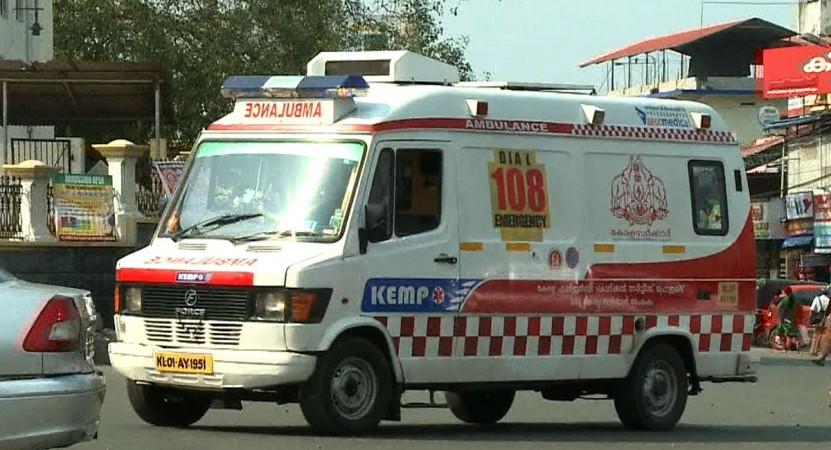 "Give way to ambulance. Save Lives." For those who value the importance of life, this is not a lesson that must be taught. The moment you see an ambulance with its light and siren on, it clearly means that a life or more is at stake. It is our responsibility to give way for the vehicle even if you have to break a traffic rule!
But if someone is intentionally blocking the way of an emergency vehicle, it definitely is a crime.
Recently, a similar 'crime' took place in Kerala when an ambulance carrying a newborn child to a hospital in Kalamassery from Perumbavoor in Ernakulam district. A white Ford Eco Sport car was apparently blocking the ambulance even though there were chances for the driver to give way.
In a video shared by Facebook user K Ramesh Kumar, the ambulance driver claims that the car was moving forward by flashing hazard light. "I was going to Kalamassery medical college with a newborn baby in critical condition. Normally, it takes almost 20 minutes to reach the hospital from Perumbavoor, but I took almost 35 minutes to reach there. The vehicle did not allow us room to overtake it, [translated from Malayalam]," the driver is heard saying in the video.
Ever since the video surfaced online, netizens have been criticising the car driver for his inhumane attitude. Many were quick to get the car owner's details from Regional Transport Office's website and have posted them on social media.
It is learnt that the car was initially bought by a person named Joby Alex, who apparently sold it two years ago. The car changed many hands after that, according to the details available on the RTO website. Nirmal Jose, the current owner of the vehicle has been arrested and the car has been seized by the police.
However, the mobile phone number still available on the website is of the first owner's and through a Facebook post, Joby has requested netizens not to abuse or call him as he is not the owner of the vehicle now.
Meanwhile, it is unsure if the car driver was also in an emergency situation as the hazard light of the vehicle was turned on.
Watch the video of car blocking an ambulance here:
Here's what the ambulance driver has to say:
-