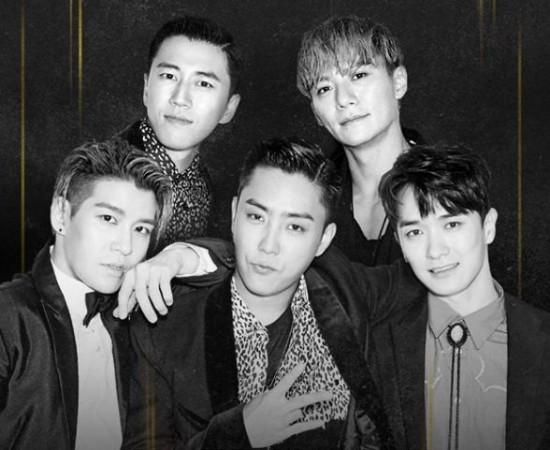 Sechs Kies' new song, Three Words, has finally been released and the response has been overwhelming. The band members, who released their latest single after 16 long years, are no doubt happy that they've topped most Korean music charts. And if there' one person who is sharing this joy with them, it is YG Entertainment's CEO, Yang Hyun-suk.
Yang said, "It's a result I can't believe even when I'm seeing it right in front of my eyes. It's like a miracle has happened."
The YG Entertainment CEO went on to thank Sechs Kies' fans, who, in many ways, facilitated this reunion. According to Yang, members of the band's fan group asked if Sechs Kies would reunite and pressed on with questions regarding their single.
"...In all aspects including the music chart results today, I'm much more thankful toward them. I would like to sincerely thank all Sechskies fans," he added.
Three Words, which released on October 7, has occupied the first place on Melon, Mnet, Naver and other music charts.
Sech Kies' comeback track is produced by Tablo and Future Bounce. The song's music video includes a montage of footage from their final concert and clips of them recording in YG Entertainment studio.
Sechs Kies is a first generation K-pop band which debuted in 1997. The band members went their separate ways in 2000, but reunited for a special concert in April this year.