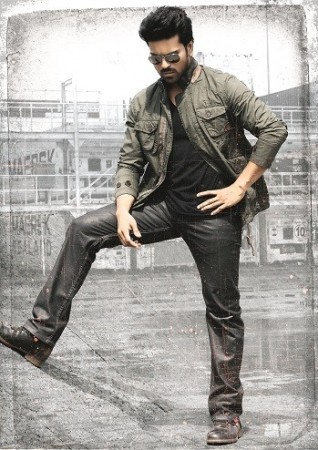 The two new releases "Heart Attack" and "Pandavulu Pandavulu Thummeda" (PPT) have affected the performance of Ram Charan Teja's "Yevadu" at the domestic box office.
"Yevadu", the Vamsi Paidipally directorial, started with a bang and dominated the market till three weeks. But the new releases have brought down the earnings of the Ram Charan starrer.
The action-packed entertainer earned a share of ₹38.3 crore from Andhra box office in three weeks, while ₹46 crore from the worldwide box office.
According to AndhraBoxOffice, "Yevadu" raked in ₹38.3 crore (share) in AP. The film's territory wise break up is: Nizam (₹12.39 crore), Ceeded (₹7.66 crore), Vizag (₹4.62 crore), East (₹3.26 crore), West (₹2.65 crore), Krishna (₹2.29 crore), Guntur (3.43 crore) and Nellore (₹2 crore).
The poor response of "1" at the box office helped "Yevadu" to pull the crowd. Due to flop show of "1", moviegoers were left with only "Yevadu".
But now since two new films involving some big stars have released, "Yevadu" will face some competition.
"Heart Attack" has opened with mixed reviews, while "Pandavulu Pandavulu Thummeda" has got very good reviews. But it's "Heart Attack" that is dominating the market.
Meanwhile, "Yevadu" is heading towards the ₹50 crore mark at the worldwide box office. The film has already earned ₹46 crore worldwide and it requires just ₹4 crore more to touch that mark.
The film is a revenge drama, which received mixed reviews from critics, but a thumbs up from the crowd. The achievement of "Yevadu" might as well be a relief for Ram Charan, whose last release "Thoofan" ("Zanjeer" in Hindi) ended up being a flop.