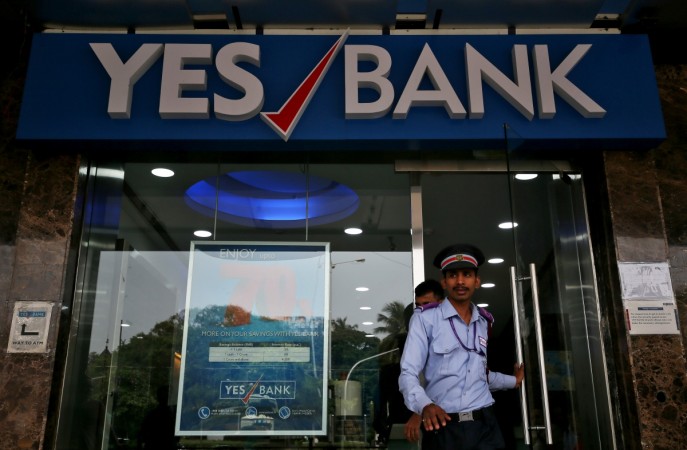 Shares of Yes Bank Ltd dived 15 percent to a four-week low on Friday, after the lender posted a weaker-than-expected quarterly profit due to higher provisions and weak asset quality.
The stock hit a low of 168.60 rupees, with nearly 63 million shares being traded, as of 0605 GMT, nearly matching their 30-day moving average of 64.6 million shares.
The lender's shares recovered slightly to trade 5.7 percent lower.
A pile-up of bad loans have plagued the Indian financial sector and affected the bottom line for many banks as they set aside more money to cover-up for soured assets.
Yes Bank posted on Thursday its first drop in quarterly profit in at least three years, as the provisions for bad loans and mark-to-market losses more than doubled.
The lacklustre results come as the lender looks for a new chief executive by the Feb. 1 deadline imposed by India's central bank, which last month denied CEO Rana Kapoor an extension of his term with the firm he founded.
At least three brokerages trimmed their target prices (TP) on the company's stock after the lender posted results late Thursday.
Jefferies cut their target price to 285 rupees from 365 rupees on near-term uncertainty. Jefferies said the appointment of the chief executive officer, new strategy and need for capital could make the stock volatile.
Brokerage CLSA cut their profit estimate to build in higher credit costs and slower loan growth. CLSA slashed Yes Bank stock's target price to 300 rupees from 450 rupees, but retained "buy" rating on the bank's fair valuation.
Citi analysts also reduced their target price to 215 rupees from 260 rupees, and said the provisions for the quarter were 44 percent higher than they expected.
Yes Bank's provisions, or the amount set aside to cover a future liability, soared 110 percent to 9.40 billion rupees ($128.11 million).