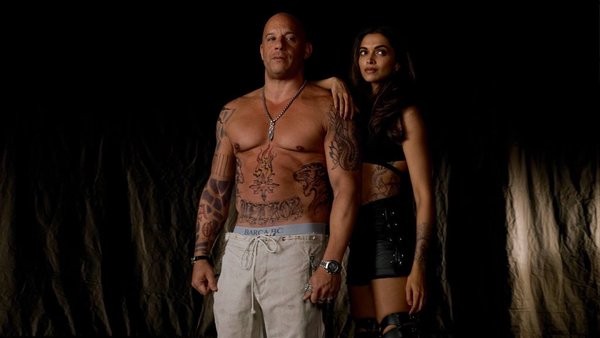 Director - DJ Caruso
Cast - Vin Diesel, Deepika Padukone, Donnie Yen, Tony Jaa, Ruby Rose, Nina Dobrev, Kris Wu, Toni Collette, Samuel L Jackson
IBTIMES RATING: 3
xXx: Return of Xander Cage is definitely one of its kind, but moderately entertaining. In fact the movie is for two types of audiences -- one the actions junkies and another one, which is easy to guess, Deepika Padukone's fans.
Also read: xXx Critics Review | xXx Bollywood celeb's review
PLOT:
The plot is very simple and clichéd. The movie revolves around the Pandora's Box, which has the power of mass destruction. Xander Cage (Vin Diesel), who was said to be dead in an earlier mission, returns in the movie (God knows how!). Thus, Xander Cage is recruited by CIA to discover the Pandora's Box. While he is given an army from CIA, Xander Cage chooses and forms his own army. Will they be able to recover the weapon successfully? Will Serena Unger (Deepika Padukone) stand by Xander Cage's or will she betray him?
PERFORMANCES
While Vin Diesel as Xander Cage is his usual, action-packed avatar, he somehow still seems to be on the Fast and Furious mode. For her first Hollywood movie, Deepika's performance is flawless and the movie ensures that Deepika doesn't regret her decision of doing the film.
Besides our own girl, two more beauties' screen presence were good enough to grab your attention, one is Ruby Rose (Orange is the New Black) and another is Nina Dobrev (The Vampire Diaries). Rose plays a pretty tough character, whereas Dobrev appears as quite a nerd in the movie.
Chinese actor Donnie Yen and Thai martial arts star Tony Jaa stand out in the movie, which also features a bunch of cameos including Brazilian footballer Neymer Jr.
Between all this, one character who drew my attention (as a die-hard Game of Thrones fan), is Rory McCann, whose presence brings some comic relief amid all the action-packed drama.
POSITIVES:
The film intelligibly offers a diverse cast. Padukone's chemistry with Vin Diesel is absolutely magnetic and their on-screen chemistry is one of the things that holds the movie together.
Those who are worried about the length Deepika's screen time can heave a sigh of relief as she is clearly the leading lady of xXx. Vin Diesel's action packed scenes makes the movie worth every penny spent at the ticket window.
NEGATIVES:
There is NO solid reason behind the return of Xander Cage and the film doesn't really have any unforgettable moment. With a weak plot and the forgettable dialogues, at no point does the movie boast of some crackling tension.
Additionally, the shaky camera gives you a headache.
VERDICT: ­xXx: Return of Xander Cage is not for everyone. Watch it only if you are an action junkie or a die hard Deepika fan.