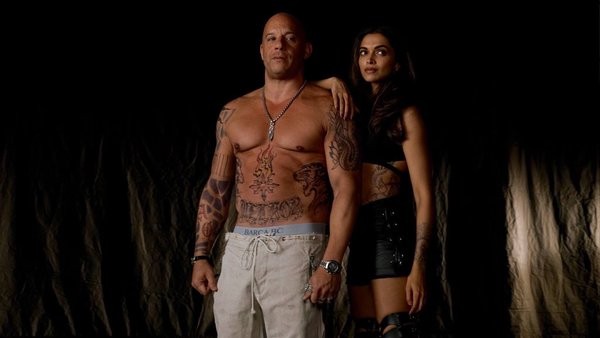 Censor Board, lead by Pahlaj Nihalani, is back in the news again for cuts made in the Deepika Padukone – Vin Diesel starrer xXx: Return of Xander Cage. The Central Board of Film Certification (CBFC) has given the film an U/A certificate with four cuts made in the movie. The most hilarious cut being the removal of the word 'baller'.
Also Read: Shraddha Kapoor, Aditya Roy Kapur's love-making, kissing scenes in OK Jaanu cleared by censor board
While the makers have been asked to censor or delete the words "a** h*le, s*n of a b**tch, balls, and f*ucking" in dialogues wherever it appears, the word baller has been added to the list. There has been no explanation given as to why the word has been asked to be removed.
But to make things clear, there is no vulgarity or any double meaning connected to the word. According to the dictionary, 'Baller' means 'extremely good or impressive; excellent'. Looks like the board censored the word without referring to the dictionary or rather have a new dictionary, misunderstanding the actual meaning of the word. In fact, there is a TV show called Ballers, starring Dwayne Johnson.
Apart from that word, censor board has suggested a few more bizarre cuts to be made in the movie. The CBFC chief has asked makers to delete scenes where women are seen lying on the bed and another scene, where women are seen pouring a drink. However, the board has not cut any of Padukone's scenes giving viewers a chance to watch the Indian actress in action.
The film, which releases a week before the international premiere, has been asked to add anti-smoking disclaimers at the beginning, middle and wherever the actors on the screen are seen smoking. They have been asked to add smoking scroll wherever needed.
What the CBFC won't let Indian audiences see/hear in 'XXX: The Return of Xander Cage'. Someone needs to tell them what 'baller' means!! pic.twitter.com/R9wlwONQjC

— Edward Anderson (@edanderson101) January 13, 2017
Censor board was earlier criticised for making seven cuts in the Ryan Reynolds movie, Deadpool last year. Removing references to male and female reproductive organs, reduced love-making scene, head-blowing off and hands being cut were recommended. The board also instructed the makers to tweak the strip club scene to reduce nudity in the movie. James Bond was also another famous target of the board.
The third chapter of the xXx franchise, xXx: Return of Xander Cage sees Vin Diesel return from a self imposed exile and on a course with alpha warrior Xiang and his team headed to recover a sinister and an unstoppable weapon known as Pandora's Box. Helping him recover this box, the third edition sees Diesel team up with Padukone, Donnie Yen, Tony Jaa, Nina Dobrev, Rory McCann and Samuel L. Jackson. The film releases on January 14.