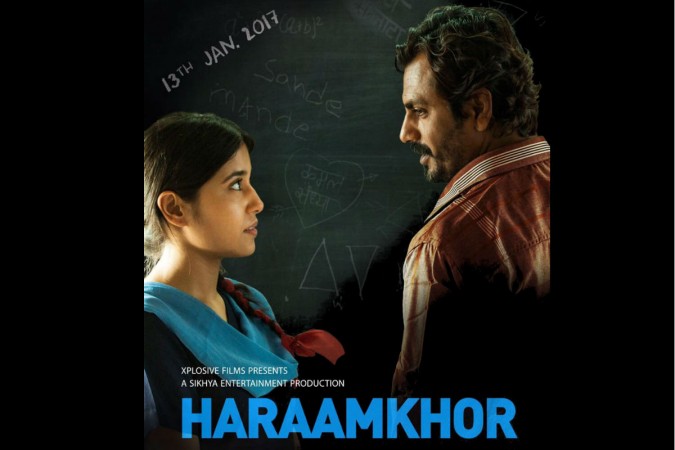 Featuring Nawazuddin Siddiqui and Shweta Tripathi, Haraamkhor hits screens on January 13. The film grabbed attention when people learnt that it has been shot in just half a month and the makers gave the credit to the team for making this possible.
Also read: Guess how many days the makers took to shoot Haraamkhor
Haraamkhor, co-produced by Guneet Monga, was earlier banned by the Central Board of Film Certification (CBFC). But later the Film Certification Appellate Tribunal (FCAT) lifted the ban and said that it was a socially responsible movie. The movie is said to be a love triangle between a teacher (played by Nawaz), a 14-year-old female student (played by Shweta) and another teenage boy (played by Chillar Party fame Irfan Khan).
In an interview with International Business Times India, producer Guneet Monga, who has earlier produced films like Masaan, Gangs of Wasseypur and The Lunchbox, opened up about how the team of Haraamkhor made the film in such a short time and their tiff with the censor board.
Here are the edited excerpts from the interview:
IBT: Who came up with the story idea of Haraamkhor and what is the story behind this unique title?
Monga: Shlok Sharma, the director, came up with the idea and then pitched it to us. While writing the story, he realised that all the characters in the movie are pretty much Haraamkhor and thus, he came up with this title.
IBT: According to reports, you and Shlok Sharma recently received some threat messages. Is it true?
Monga: No comments on that as it is unnecessary and not needed. It's bizarre the way people are reacting. At least watch the movie first, then give your opinion.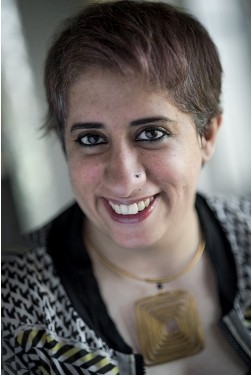 IBT: Any reason why the movie is not a solo release? OK Jaanu too releases the same day.
Monga: We are just happy that the movie is at least releasing. We are not in any competition with OK Jaanu or xXx: Return of Xander Cage. I am sure people will come to watch and will like Haraamkhor.
IBT: Most of the films that you have produced or co-produced have turned out to be hits. What is that factor in production that attracts you the most?
Monga: I think the key factor so far is the passion of the story teller. Also, when you read a script, you feel the emotions and connect to it.
IBT: Censor board has become a big issue for several filmmakers in the last few months. What do you have to say?
Monga: Haraamkhor's release was postponed for almost a year. We tried to make the censor board understand that we are not trying to seek attention, but they actually didn't listen our requests in the first round. In the second round of discussion, they asked for major cuts, after which we took the matter to Film Certification Appellate Tribunal (FCAT) and we are very grateful that they made it happen.
IBT: How was the star cast – Nawaz, Shweta, Irfan – finalised?
Nawaz is just a gift and actually, he finalised us. He said that he wants to work with us. Nawaz and Shlok know each other since Gangs of Wasseypur. Shweta was casted by Mukesh Chabbra and she met with the director and she was perfect for the role.
IBT: It was reported that the film was made in 16 days. Is it true? How did you manage to make a Bollywood film in half a month?
Monga: Yeah, it is made in 16 days and on 16mm. We had brilliant actors and crew who with their hard work and patience pulled it off.