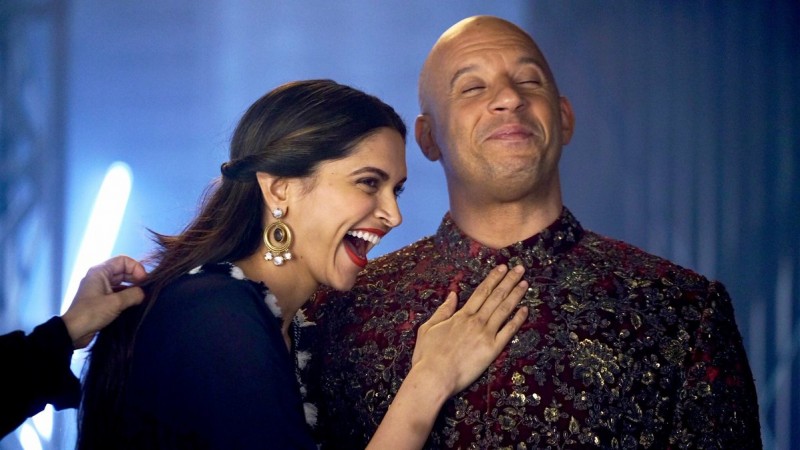 Deepika Padukone and Vin Diesel-starrer xXx: Return of Xander Cage has received mixed to positive reviews from Indian critics. While the film has received a mixed response, critics have praised Deepika for her performance.
Also Read: xXx: Return of Xander Cage Bollywood celebs review
According to critics, Deepika in action avatar is impressive, but the overall film might let the moviegoers down. Apart from Deepika, Ruby Rose also shines out with her performance in the third instalment of the xXx franchise.
Read what critics have to say about Deepika-Vin starrer xXx: Return of Xander Cage movie:
Shalini Langer of the Indian Express said: "It's clear where all this is headed, and Cage hurtles his xXx gang towards the inevitable conclusion sans any surprises (even the celeb footballer makes a cameo right at the start) and sans any jaw-dropping fights.
"They do grapple in zero gravity and amidst heavy Detroit traffic, though, all in the name of keeping this super-secretive super-surveillance government tool under the radar."
Sameeksha of News 18 said: "The plot is a little predictable, after watching so many action-thrillers you can actually mouth the next dialogue. #XXX First half and nothing too substantial in the film. Just pale old entertainment. #XXX
"It's more thrilling to see @deepikapadukone blaze guns in slow-mo than the entire film. Action-thrillers have their own fun. #XXX"
Raja Sen of Rediff.com said: "It might not be a fine film, but our Badass Indian Barbie did good in this cheesy action-figure extravaganza. Diesel just gets in the way -- probably because Padukone is electric."
Rohan Naahar of Hindustan Times said: "Deepika has excellent chemistry with Vin Diesel, who delivers a predictably magnetic, movie star performance. He is charming, in that trademark Vin Diesel manner, and fortunately, not as mopey as Dominic Toretto (his Fast & Furious character)."
Devarsi Ghosh of India Today said: "You have other options in the theatres this weekend; treat yourself to those instead of this. Pity Deepika Padukone couldn't make her Hollywood debut with a more less-forgettable film."