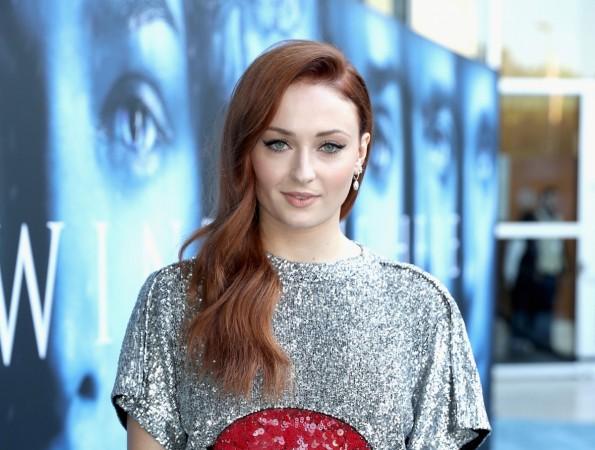 Sophie Turner is already an X-Men but she now wants to be an Avenger as well. The actress recently expressed her interest in meeting the Avengers (as an X-Men) and the mere thought of it is exciting.
The Game of Thrones star, who plays the role of Jean Grey in the X-Men universe, recently spoke to Digital Spy about crossing over with the Avengers. The discussion sprung up when the publication asked the star which Marvel hero she would like to meet.
"Which Marvel hero would I like to meet? Iron Man, probably, because he's so badass. Or… oh, God, I don't know. All of them. All would be pretty awesome. I don't know. There's so many," the 22-year-old said. "Just all of the Avengers, basically. I just want to be another Avenger."
Marvel, just make the crossover happen, pleeease!
While we wait for Marvel to fulfil our dreams of an X-Men and Avengers crossover, Turner is busy with the X-Men: Dark Phoenix releasing early next year. The film is currently amidst the reshoot schedule.
The actress admitted not knowing what scenes are being reshot. "To be honest, I don't even know what we're reshooting at the moment. So I couldn't really tell you much about that one," she said.
However, she did reveal that she will "be back in Montreal at some point soon, and that the Valentine's Day release date is quite a positive thing, because Black Panther got released on Valentine's Day."
X-Men: Dark Phoenix was scheduled to release this November. However, Fox reshuffled release dates and pushed the Turner movie to a February 2019 release. The delayed release date could also hint that it will be a while before fans get the first trailer.
However, a few lucky ones who attended the CineEurope 2018 last month witnessed a Dark Phoenix Dark Phoenix stars James McAvoy, Michael Fassbender, Jennifer Lawrence, Nicholas Hoult, Tye Sheridan, Evan Peters, Kodi-Smit McPhee, Alexandra Shipp, Lamar Johnson, Sophie Turner, and Jessica Chastain and is set to release on February 14, 2019.