Survivor Series is known in the inner circles of WWE as one of the 'big four' pay-per-views and creates a lot of buzz amongst the casual fans because of its unique format.
The company leaves no stones unturned in ensuring it feels like a big occasion for the fans, setting up cross-brand dream matches wherein wrestlers from the Raw brand compete against wrestlers from the SmackDown brand.
When and where to watch the show
The fight for brand supremacy will start with the kick-off show at 5 pm ET and 3:30 am IST (Monday) at the Staples Center in Los Angeles. The main show will begin exactly two hours later.
Sony Ten 1 and Sony Ten 1 HD will provide the television coverage in English across India while Sony Ten 3 and Sony Ten 3 HD will have Hindi commentary.
Those with a WWE Network subscription can watch it live on the WWE Network.
Match Card and Predictions
Team Raw vs Team SmackDown: 10-on-10 Traditional Survivor Series Elimination Match
The Raw tag team division is in a shambles and that was well highlighted when Brawn Strowman single-handedly cleaned house in the qualification match.
Expect Team SmackDown to win this one; perhaps even without one of its members being eliminated.
Prediction: Team SmackDown
Overall Result: Raw 0-1 SmackDown
Team Raw (Authors of Pain, AOP) vs Team SmackDown (The Bar): Champion vs Champion Tag-Team Match
The AOP has just won the Raw tag-team title and a victory would do their careers on the main roster a world of good.
There could be some outside interference with Big Show in the mix but Drake Maverick (about a foot and a half shorter) might nullify the big man.
Prediction: AOP – Team Raw
Overall Result: Raw 1-1 SmackDown
Cruiserweight Championship Match
Champion Buddy Murphy will take on challenger Mustafa Ali and Murphy will retain the title as he recently won it to a huge ovation.
Prediction: Buddy Murphy retains
Raw (Seth Rollins) vs SmackDown (Shinsuke Nakamura): US Champion vs Intercontinental Champion
Dean Ambrose isn't booked for the show and it will come as no surprise if he costs his former Shield buddy, Seth Rollins.
Nakamura could do with a win and this might revive his career. Rollins will not be affected by the loss either.
Prediction: Shinsuke Nakamura – SmackDown
Overall Result: Raw 1-2 SmackDown
Team Raw vs Team SmackDown: Traditional 5-on-5 Women's Survivor Series elimination match
The SmackDown team looks much stronger on paper than its Raw counterpart and given that they have a mystery 5th member, they hold the advantage in this match.
There may even be some involvement from Sasha Banks or Bailey given the circumstances in which they were kept out of the Raw team.
Prediction: Team SmackDown
Overall Result: Raw 1-3 SmackDown
Team Raw vs Team SmackDown: Traditional 5-on-5 Men's Survivor Series elimination match
Shane McMahon's impending heel turn and team strength's considered, Team Raw looks likely to win this match.
Expect some big spots and talking points out of this one.
Prediction: Team Raw
Overall Result: Raw 2-3 SmackDown
Raw (Ronda Rousey) vs SmackDown (Charlotte Flair)
Ronda Rousey is too huge a star and asset for WWE to lose at this moment. She will go undefeated for a long time and WWE will market the match with a proper storyline before someone defeats her.
Prediction: Ronda Rousey – Raw
Overall Result: Raw 3-3 SmackDown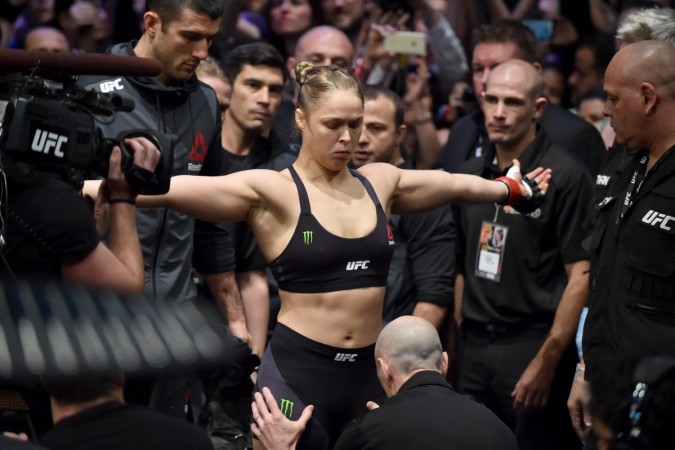 Raw (Brock Lesnar) vs SmackDown (Daniel Bryan): Universal Champion vs WWE Champion
There are a lot of conflicting ideas regarding this match as it involves Brock Lesnar who is only a champion due to unforeseen circumstances.
Bryan, himself, is a last-minute inclusion after he defeated AJ Styles by nefarious means on SmackDown this Tuesday.
This match will, in all probability, have a run-in from AJ Styles costing Bryan the match.
Prediction: Brock Lesnar – Raw
Overall Result: Raw 4-3 SmackDown