Gunnar Calaway, son of legendary Undertaker, revealed he wanted to be a WWE superstar as a kid and also spoke about meeting Vince McMahon.
The Undertaker is a household name in wrestling and he has been working in the WWE for more than three decades now. He is one of the select few wrestlers who has managed to live their WWE gimmick off-screen as well, leading to very little knowledge of the man he is in real life – Mark Calaway.
Gunner, who was born in 1993 to Undertaker's previous wife Sara, is a graduate of Full Sail University, which coincidentally happens to be the same campus where NXT is filmed, at Full Sail Arena.
In a recent interview to Chandler Sorrells of The Ring, The Cage, and The Stage [H/T Wrestling Inc.], Gunner spoke about his love for hiking and rock climbing while saying his interest in walking in his father's footsteps receded as he grew older.
"Yeah, I say as a kid definitely you see it so much you're like, 'How cool would that be?' In my eyes, it was like being a superhero. You know I tried to [go to shows] I tried to but most of them fell on a school night but as a kid definitely. As I got older into the teenage you wanna be independent and find your own interests so you know in my young adult life I kind of strayed away from it", he said in the interview.
"I got my Bachelors as a video game artist so that's kind of the path I'm setting for myself. I'd like to within the next 5 to 10 years — I'd love to be an artist for a team like a production company for video games and somewhere I can use my skills."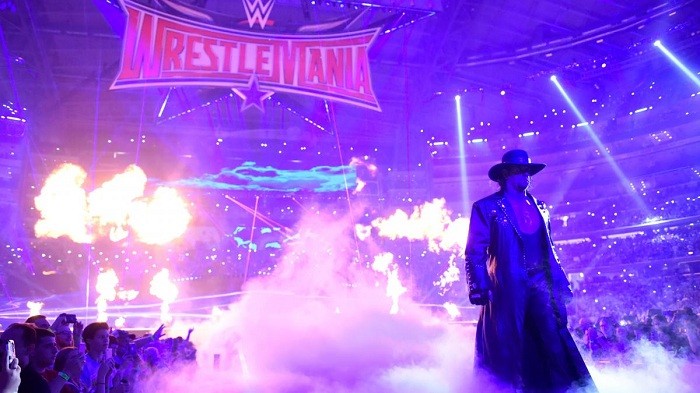 Gunner also opened up about meeting Vine McMahon and the other wrestlers in the WWE.
"Oh, yeah [I've met Vince]. No [he's not like how he is on TV], but he's a fun guy to talk to, for sure.
"All of [the wrestlers], you would never think— you see them act a certain way and then meet them in person and they'd be so humble and giving of their time and just be respectful to people. It's really refreshing I think," Gunner said.
Meanwhile, Undertaker is in the last leg of his career and is rumoured to face Shawn Michaels at WrestleMania 35.