WWE Universal Champion Roman Reigns is battling Leukaemia and has thus relinquished his championship on this week's Monday Night Raw.
Reigns, who is in John Cena's absence the most polarizing active WWE superstar, came out to open the show, seemingly, to address his injury rumours.
But in a shocking statement, the 33-year old announced that his real name is Joe Anoa'i and he has been battling Leukaemia for 11 years and due to its relapse, he would have to leave the WWE, with immediate effect.
In an emotional speech, Joe said, "I feel like I owe everyone an apology. For months, maybe even a whole year, I've come out here as Roman Reigns and said I'd come out here every week, that I'd be a fighting champion, that I was going to be consistent, that I was going to be a workhorse - but that's all lies."
"It's a lie because the reality is, my real name is Joe and I've been living with leukaemia for 11 years and unfortunately it's back.
"And because the leukaemia is back I cannot fulfil my role, I can't be that fighting champion and I'm going to have to relinquish my Universal Championship.
"I'm not going to lie, I'll take every prayer you can send my way, but I'm not looking for sympathy, I'm not looking for you to feel bad for me because I have faith."
Reigns said that he was diagnosed with Leukaemia as a 22-year-old when he had no money, home or career and was expecting a baby. He thanked the WWE for giving him a chance and the WWE universe for making his dream come true.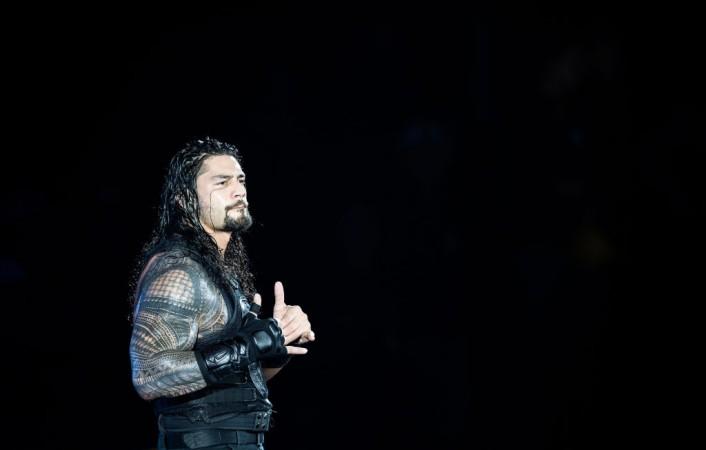 "When I was 22 years old I was diagnosed with this. And very quickly I was able to put it in remission.
"But I'm not going to lie, that was the hardest time of my life. I didn't have a job, I didn't have any money, I didn't have a home and I had a baby on the way and football was done with me.
"But do you want to know who gave me a chance - the team that gave me a chance was the WWE.
"And when I finally made it to the main roster, I was on the road and they put me in front of you, the WWE Universe, and to be honest you all have made my dreams come true."
A teary eyed Roman added, "And it didn't matter if you cheered me, it didn't matter if you booed me, you've always reacted to me and that is the most important thing and for that I have to say thank you so much.
"But you all know the deal and how life is. Life's not always fair, it's not all peaches and cream. Sometimes life throws you a curve ball.
"And right now, the best thing for me is to go home, focus on my family and my health."
In an official statement, WWE declared, "Reigns is taking his battle with leukaemia public in an effort to raise awareness and funds for research in order to advance cures for the disease."
Roman Reigns is a WWE grand-slam champion and has headlined four WrestleMania main events apart from being a Royal Rumble winner.
Continuing his honest and extremely moving speech, Roman declared that he was not retiring.
"But I want to make one thing clear - by no means is this a retirement speech. Because once I'm done whipping leukaemia's ass I'm coming back home. And when I do it's not going to be about titles and being on top, it's about a purpose."
Slightly choked with tears, he added, "I'm coming back because I want to show all of you, the whole world, my family, my friends, my children and my wife, that when life throws a curveball at me, I am the type of man that will stand in that batter's box, I will crowd the plate, I will choke up and I will swing for the fences every single time."
Amidst huge cheers from the fans in attendance, Roman finished, saying, "I will beat this, and I will be back and you will see me very, very soon. Once again thank you so much, god bless you and I love you. Believe that."
A teary-eyed Roman then headed on to the ramp where he hugged his Shield brothers, Dean Ambrose and Seth Rollins and amidst loud chants of "Thank you Roman!" bid his temporary goodbye.