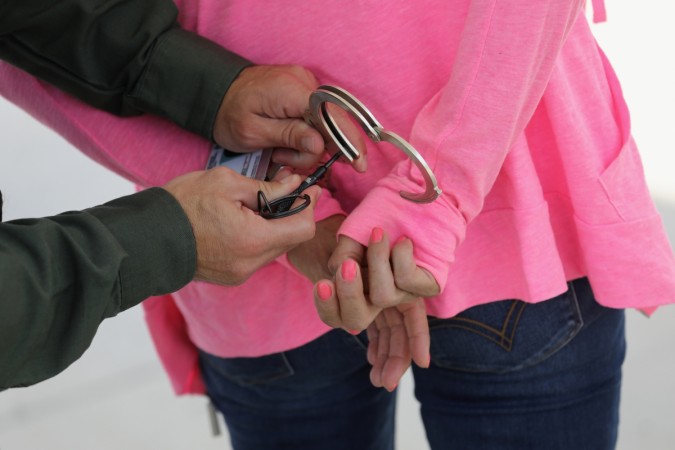 Every parent will think twice before hiring a nanny after watching the disturbing video of a babysitter torturing an eight-month-old boy in Russia. Anastasia Zhelyabova is currently facing prosecution after she was caught on CCTV cameras installed by the child's mother.
Anastasia Zhelyabova was employed by Elena Levendeeva in December 2017. However, she was worried as the child cried whenever Zhelyabova came to the house, according to Daily Mail.
Levendeeva then decided to install CCTV cameras to keep an eye on the nanny. And yes, she got the biggest shock of her life when she analyzed the footage.
The video showed the 31-year-old nanny pinching the nose of the infant when he refused to drink milk. She also slapped and thrashed the kid as she was seen lifting the baby by one arm and throwing him across the room.
"Due to the frequent and continuous hysterical cries from our child we installed video cameras that recorded the beating and torturing," Elena said.
If convicted, Anastasia faces up to 10 years in jail for child cruelty. "The investigation of the criminal case when the woman beat a small child is now over," a police spokesperson said.
Warning: The video contains graphic content and may be upsetting.
In a related incident reported in China last year, a babysitter was caught repeatedly punching a child. The video showed the woman first threatening the child with a raised hand to make her stop crying and then punching the child non-stop.
And when the baby didn't stop crying, she violently shook the pushchair and hit the baby's head. The horrifying footage was discovered by the building's security and was shown to the child's mother.
The terrified mother then informed the police and got the babysitter arrested on charges of abuse.