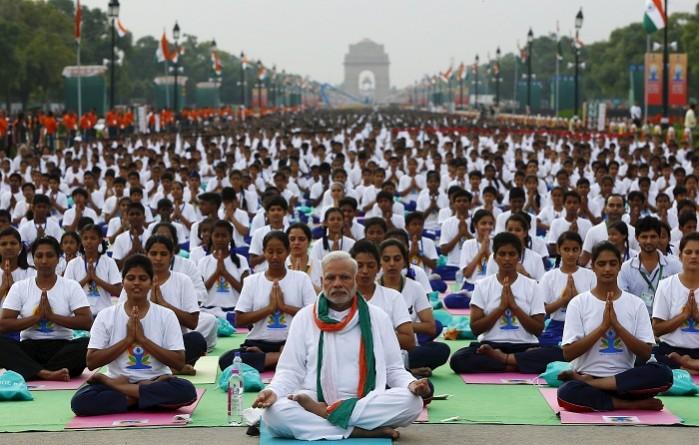 The World Yoga Day, also known as the International Yoga Day, falls on Wednesday, June 21. The theme of this year is -- 'Yoga for Health.'
Also Read: Mother refuses to breastfeed "alien" baby born in Bihar, India [VIDEO]
Yoga originated in ancient India around 5,000 years back. Yoga is an amalgam of physical, mental and spiritual practice which helps enhance one's physical as well as mental health along with the self-healing ability.
"The purpose of yoga is to create strength, awareness and harmony in both the mind and body," explains Natalie Nevins, DO, a board-certified osteopathic family physician and certified Kundalini Yoga instructor in Hollywood, California, as quoted by the American Osteopathic Association.
Practising yoga regularly helps to improve:
Flexibility
Respiration
Posture
Muscle strength
Weight management
Metabolism
Bone health
Blood flow
Immunity
Yoga also aids in combating stress causing changes in the genes, a study carried out by the researchers from Psychology at Coventry University in the United Kingdom, with Ivana Buric as the lead researcher, pointed out.
Prime Minister Narendra Modi will perform yoga along with Uttar Pradesh chief minister Yogi Adityanath in Lucknow on the occasion of the third International Yoga Day.
PM Modi even tweeted a video about Sitali Pranayam in order to educate people about its health benefits.