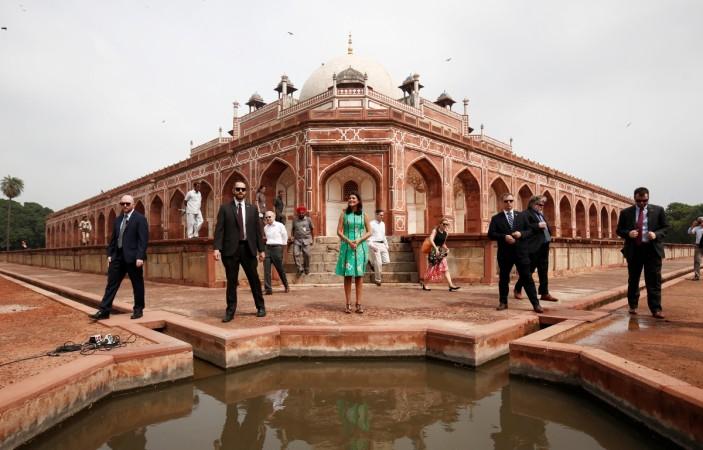 Despite being a city of international standing with diverse cultural and historical significance, Delhi remains missing on the new list of World Heritage Sites that was announced on the weekend.
The national capital was last designated as the World Heritage Site for its 'Red Fort Complex' in 2007. Before that, the city was inscribed with the tag by UNESCO in the year 1993 for 'Humayun's Tomb' and 'Qutb Minar and its Monuments'.
After the iconic Victorian and Art Deco Buildings of India's financial capital Mumbai leaped ahead of Delhi on being declared as a World Heritage Sites by UNESCO, Delhiites were left pondering over why the capital has not been recognized for world heritage city status.
Delhi was named as priority submission to UNESCO for heritage inscription for its 'Imperial Cities of Delhi', 'contrasting Lutyens' Delhi' and 'Shahjahanabad' on January 16, 2014. The dossier was prepared by Intach Delhi Chapter, followed by dossiers of Ahmedabad and Mumbai.
But the following year, Delhi's nomination was withdrawn by India's permanent delegation to UNESCO on May 21, 2015, just days before the UNESCO panel was supposed to meet to take a final call in Germany. The dream remains unfulfilled since then.
While the Centre never disclosed the reason, it was in 2016 when Union Culture Minister Mahesh Sharma said to TOI that the status quo of Delhi's nomination would remain unchanged until ministries were consulted on going ahead.
Apart from being a great pride for Delhiites, a tag of world heritage could bring a lot of advantages to the historic sites of the capital.
A general rise in the level of protection and conservation of heritage properties, increase in awareness among citizens and governments for heritage preservation, and a boost to tourism are the basic advantages of a world heritage tag," a conservationist said.
Former convener of Intach Delhi Chapter, Prof AGK Menon, said that the dossier needs to be changed if Delhi has to be considered for the world heritage tag again.