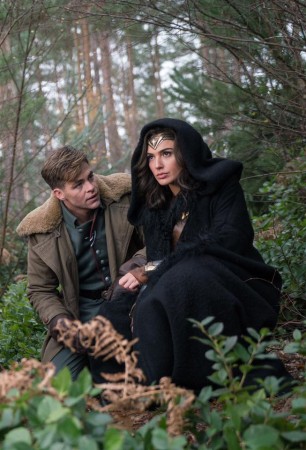 Though numerous stories about Wonder Woman box office collections have been written, this particular story will make everyone who loved the movie happy. The DCEU movie featuring Wonder Woman has surpassed Superman in term of box office collections.
With great reviews, the Patty Jenkins directorial has stunned everyone by collecting a jaw-dropping $600 million at the worldwide box office.
Also Read: Wonder Woman's cinematographer reveals Zack Snyder's most crucial contribution to the DCEU movie
The applauding victory comes as great news for DCEU who, after the success of Man of Steel, fell into the dark with the critical debacle of Batman v Superman: Dawn of Justice and Suicide Squad.
Earning another $3.845 million on Wednesday, Forbes reports that the Gal Gadot-starrer has total domestic collections of $289.193 million in mere 20 days of its release. The aggregate gross collection surpasses Man of Steel ($291 million in 2012) in North American.
With the outstanding domestic box office collections thanks to the positive reviews and word of mouth, the female superhero movie soared passed the $600 million at the global box office. According to numerous film analysts, Wonder Woman is still going strong and stun everyone with a mind-boggling numbers.
These collections, Forbes notes, could easily make Wonder Woman the highest non-sequel comic book superhero movie. The website predicts that the movie will easily earn $365 million and place itself about above Deadpool which earned $363 million in 2D.
The total collections of the Gal Gadot-starrer would place Wonder Woman among the top 10 biggest comic book movies ever.
According to the list shared by Box Office Mojo, Guardians of Galaxy Vol 2 has already found the eighth position on the list. Wonder Woman, which is currently at the 18th position, could easily touch the top ten and match shoulders with Spider-Man, Captain America: Civil War, Iron Man 3, The Dark Knight Rises, Avengers: Age of Ultron, The Dark Knight and The Avengers.
Wonder Woman has easily buried The Mummy, taken the limelight from Cars 3 and Despicable Me 3. Will it stop its run before the release of Spider-Man: Homecoming to let Tom Holland rule the month of July? Fans will have to wait and watch.