Gal Gadot starrer Wonder Woman released two weeks ago and yet the buzz is still high. Wonder Woman has been drawing a good mix of audience for a change. Good reviews and great box office numbers have acted as important factors among non-DC followers as well.
While the movie has received positive reviews by almost every critic, Wonder Woman made headlines again with a record Academy audience turnout for this genre of movies. The theatre hosting Academy members roared of praises and The Hollywood Reporter reported reactions from few.
Also Read: Wonder Woman screening turns sexist as dish cleaners, weight reduction pamphlets were gifted to attendees
Wonder Woman has inspired female directors to take up female centric superhero movies in the future. The story is simple, the acting flawless and the direction is commendable, but does it deserve an Oscar?
The DCEU movie attempts to tell the story of Diana, daughter of Zeus, set during World War I. Growing up in a different world, Gadot looks convincing when she enquires about the man's world.
Gadot doesn't let her beautiful face take over her acting skills. Right from the Amazons to bringing the storyline to the present world, the actress's expressions of confusion, empathy, sympathy and anger is bang on.
As the movie progresses, it is a relief that director Patty Jenkins is on the director's seat. Numerous action scenes that could have gone wrong courtesy to Wonder Woman's controversial attire are pictured so well that the focus is on her stunt than her flying skirt.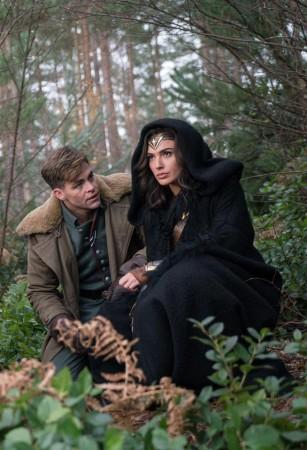 Let's not forget Chris Pine. The actor accompanies Gadot with ease, letting her take the spotlight but not falling short of leaving a mark either. There are scenes when you cannot stop yourself from looking at him and then there are scenes where he blends with the backdrop to let Gadot's action take the lead.
The Rupert Gregson-Williams music, Matthew Jensen cinematography and Martin Walsh editing serves Wonder Woman seems like a perfect package at the moment. Yet, the movie does not stand to be an Academy Best Picture worthy movie.
Wonder Woman has reached the level it has today merely because of the buzz. In parts, the movie definitely stands out. Jenkins could be nominated for Best Director, Gadot for the Best Actress and Rupert Gregson-Williams could get a nomination for the empowering music. But as a whole, the movie falls short on script, action and depth.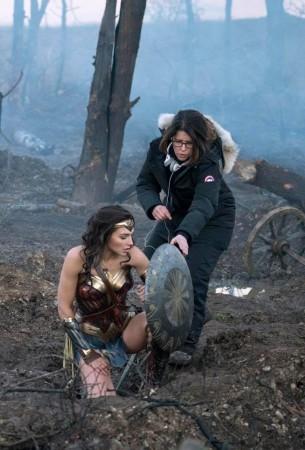 From a DCEU perspective, the film is above Batman v Superman: Dawn of Justice, but it doesn't stand out. DC fans seek realism and search for vengeance. Whereas Wonder Woman's thirst to stop the God of War was not moving enough, her action scenes weren't at par to the hype created and for many fans, it was yet another drama movie.
THR's round-up piece featured one female viewer's opinion that said, "Even though the action sequences are a little different than usual, they're not original — there's crashing and fighting and flying and killing. Doesn't anybody remember Crouching Tiger, Hidden Dragon? This felt the same. If I were a betting woman, I wouldn't bet on it. We have yet to see all the movies in the fall, and by that time people will not remember this so much. So I would be surprised."
Her point being valid, there are more movies to come. A number of female centric movies have received rave reviews at Cannes, including Sofia Coppola's The Beguiled, so it would certainly be surprising if the movie finds a spot and wins the Best Picture.
Wonder Woman trailer:
What do you think? Will Wonder Woman break into the Oscars? Take the poll below and let us know your thoughts in the comments.
Wonder Woman Gadot will reprise her role in Justice League releasing in November.