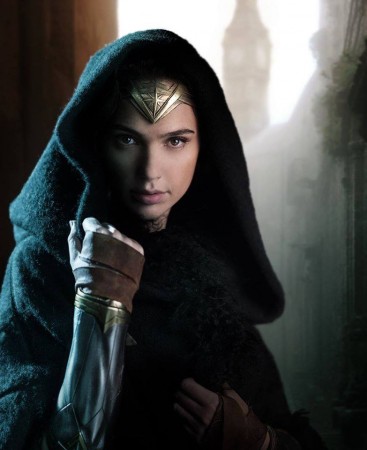 After the spectacular box office success of Wonder Woman in 2017, Gal Gadot and Patty Jenkins have begun work on Wonder Woman 2. The director has been revealing the cast of the Wonder Woman sequel for a while now but there hasn't been an update on the storyline, until now.
Jenkins was part of the ongoing CinemaCon, where Jason Momoa and James Wan shared a footage from Aquaman and dropped some crucial plot details that will help the DCEU fans prepare for the movie better.
Several reports from the CinemaCon have revealed that Jenkins took to the stage and revealed that that the movie will be set in the 1980s. Wonder Woman was set during World War I so this movie has surpassed that two World Wars and the Cold War.
The director's confirmation comes days after there were speculations that the film's storyline would be set during that time period.
Over the past few weeks, Jenkins has been revealing cast names that will be a part of Wonder Woman 2. In March, she revealed that Kristen Wiig will be donning the shoes of the villainous Cheetah opposite Gadot's Diana.
She shared the announcement on Twitter by saying, "So excited to confirm the most thrilling news. Yes! It's true! So incredibly lucky to welcome the sensationally talented Kristen Wiig to our Wonder Woman family. Can't wait to finally work with one of my favorites. And SO excited by what we have planned."
After this, it was also announced that Narcos' Pedro Pascal has been roped in for the movie. His role is kept under the wraps. There are also speculations the Chris Pine will be a part of the venture but there has been no confirmation or denial from the makers, actors or Jenkins.
The DCEU movie is set to begin filming in May this year. The director will use IMAX cameras for selected sequences.
Wonder Woman 2 is slated to release on November 1, 2019.