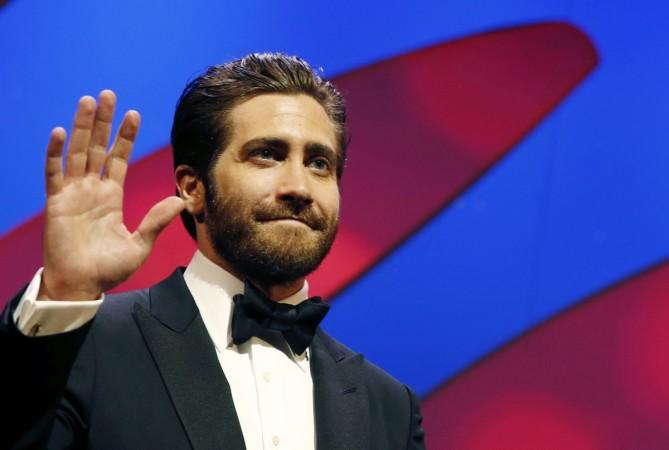 There has been uncertainty about who will play Batman in Matt Reeves' directorial on the superhero. While neither Ben Affleck nor Reeves have confirmed if the Batman v Superman: Dawn of Justice actor is donning the cape or not, some rumours suggest that Reeves is on a lookout for a new Cape Crusader.
Several speculations hint that Jake Gyllenhaal is likely to replace Affleck in the DC Films project. After months of speculations, the South Paw actor has confirmed his role in the movie. Talking to China News Asia Lifestyle, the actor revealed that he is not playing the Batman.
In the interview, the interviewer came straight to the point and asked Jake about the project. To which he replied, "Wow, that's a very difficult question. The answer to that question is 'no.'"
Gyllenhaal has been a frontrunner for the Dark Knight's role among fans, film experts and even Christopher Nolan. Avid followers of the franchise would know that Gyllenhaal did enter the audition to play the role of the superhero but lost the role to Christian Bale.
However, Batman-News notes that Aquaman actor Jason Momoa, who knew he was destined to play the underwater superhero five years before Justice League made its way to cinemas, lied for over a year about not playing the part until the official announcement was made.
Looks like fans will not put a rest to the Gyllenhaal torch until Warner Bros actually announces the actor who will don the cape. As for the project, Reeves revealed he has a story in mind but the script is not in place yet.
Speaking to The Q&A with Jeff Goldsmith, he said, "I am outlining. I have the story worked out, and I am outlining." There is no release date set in place for the solo Batman movie.
Warner Bros is currently working on three projects, which have confirmed release date: Aquaman, Wonder Woman 2 and Shazam! Other projects include The Flash movie and Batgirl, apart from The Batman.