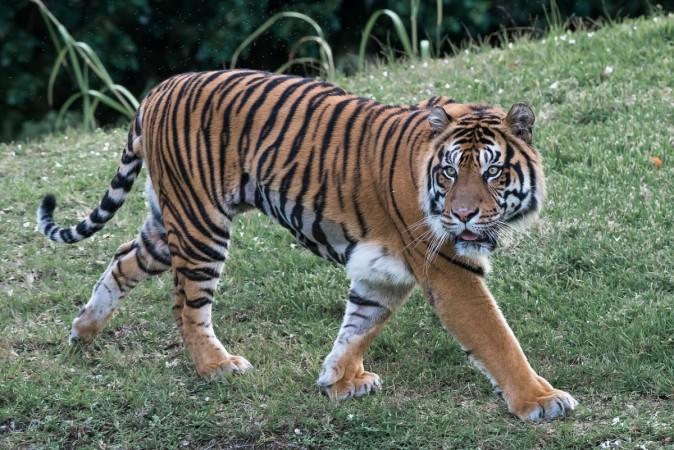 A 23-year-old woman faced a wild tiger with just a stick in hand last week in India's western state of Maharashtra to save her goat from the clutches of the big cat.
Rupali Meshram, heard the screams of her goat and ran out of her house last week only to see a tiger attacking it, reported BBC News. And upon seeing that, she picked up a stick and tried to fight off the ferocious animal.
Rupali's mother Jijabhai also came out of the house, hearing the commotion. The mother tried to save her daughter from the tiger. She pulled Rupali inside the house, but both of them sustained injuries in the scuffle.
"I thought my daughter was going to die," Jijabhai told BBC News.
The doctor, who treated the women, praised Rupali for her "exemplary courage." Rupali suffered injuries to her head, waist, legs, and hands while her mother was injured near her right eye. Reports said the injuries were minor and both of them have been able to make full recovery.
But, Rupali's goat could not survive the tiger's attack.
Soon after the attack, Rupali also took a selfie of her bloodied face alongside her mother, which went viral on various social media platforms.
They had also called a forest guard but the tiger ran off 30-minutes before the guard arrived on the spot.
"I am a bit worried about returning to my village so soon after an attack like this, but I am not scared," Rupali told BBC.
Months ago, a tiger was captured in Uttar Pradesh after it killed a 22-year-old woman. The tiger was later rehabilitated in the Dudhwa Tiger Reserve before it was released again by the forest department, Wildlife Trust of India (WTI) and the World Wide Fund for Nature (WWF).