It is 2018 and the world has still not gotten over the shock of losing Harambe – the beloved chimpanzee that was shot in a Cincinnati zoo after a little child climbed into its enclosure. But in India – when a man jumped into a lion enclosure at a zoo in Thiruvananthapuram, Kerala, luckily things didn't require a nasty turn.
However, it is his bizarre explanation of why he decided to climb into the enclosure that has also made the news. Apparently, the man – identified as Murugan – told security guards that he went in there just "to have a chat with the lion", as reported by Hindustan Times.
In a video recorded by onlookers, Murugan can be seen crawling towards the lioness as people raise alerts, calling for the security that soon arrives. A guard can be seen yelling, pulling and dragging him out of the area.
Visitors and onlookers present at the time of the incident also shared how Murugan had first waved at the crowd and then approached the lioness which was believed to have been resting. They alerted the security men and Murugan was rescued by them.
It was around 11:45 pm when took Murugan scaled two barriers to sneak into the enclosure of Gracy, the lioness. He was spotted in action by one of the watchmen too. Soon, the security arrived and entered the enclosure and managed to pull him out after diverting Gracy's attention.
However, Murugan is known for having pulled multiple other strange stunts in the past too. The Palakkad native was actually missing from his house for more than a week and even had a missing person's advertisement issued by his relatives in all the major newspapers.
"It would have been a major tragedy if the watchman failed to notice him. If he teased the animal, it would become violent in no time," said an official of the zoo.
Murugan was admitted to a hospital for the injuries he suffered on his leg while sneaking inside the lioness' enclosure. While his relatives have been informed, police also said they will file a case after full interrogation.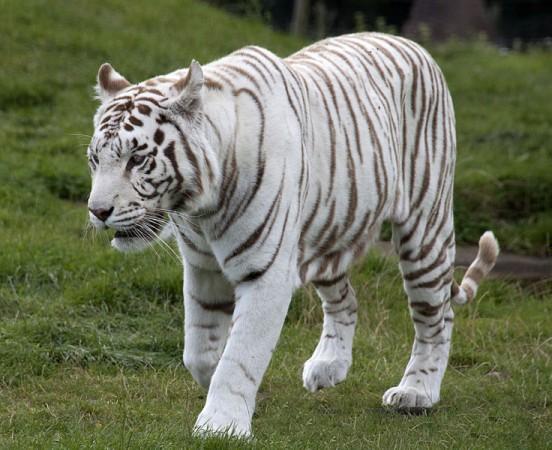 However, this isn't the first time an incident like this happened in India, as people have a habit of throwing plastic bottles at the animals just to tease them or get a reaction of any sorts.
Back in 2014, a man had managed to climb and fall inside the white tiger enclosure of a New Delhi zoo. Despite on-lookers trying to distract the tiger to save the man, the security guards could only intervene once the tiger had mauled him to death.