Forest Department and wildlife conservationists of India's northern state of Uttar Pradesh decided to release a tiger that was captured a few days ago after it killed a woman. The rehabilitation of the young male tiger took place March 9 in the Dudhwa Tiger Reserve.
Field Director of Dudhwa Tiger Reserve Sunil Chaudhary was quoted by the Hindu as saying that the animal's rehabilitation was carefully planned, keeping in mind all the established protocols.
"Over the next 15-20 days, the tiger will be intensively monitored by forest staff, WWF-India, and WTI. Later its movement will be tracked through the satellite collar," he said.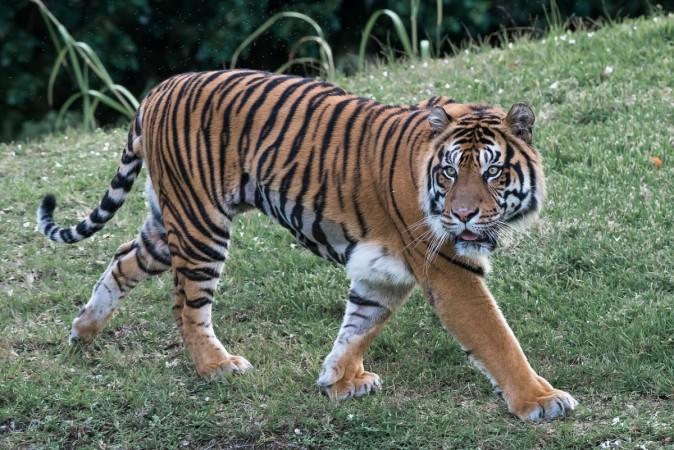 The Wildlife Trust of India (WTI) and the World Wide Fund for Nature (WWF-India) also participated in the operation.
The tiger has been fitted with a GPS satellite collar so researchers can monitor its movements.
"The tiger was a young male, around one to four years old as judged from its dentition and pelage (fur)... Since it had no injuries or deformities, it was an ideal candidate for rehabilitation," said Dr. Reetika Maheshwary of WTI.
The rehabilitation team also said there will be plenty of prey for the tiger in the area of the jungle where it was released.
However, the Hindu reported that only availability of prey does not determine how well a tiger will adapt to a new location. Young males, when rehabilitated, can face tough competition from existing dominant tigers over territory. This might also lead to ostracizing of the new member from the location.
The tiger in question had March 5 killed 22-year-old Girija Devi in a village located near the Pilibhit Tiger Reserve. The big cat was immediately captured.
The killing was the fourth such incident in the area since January 2018.