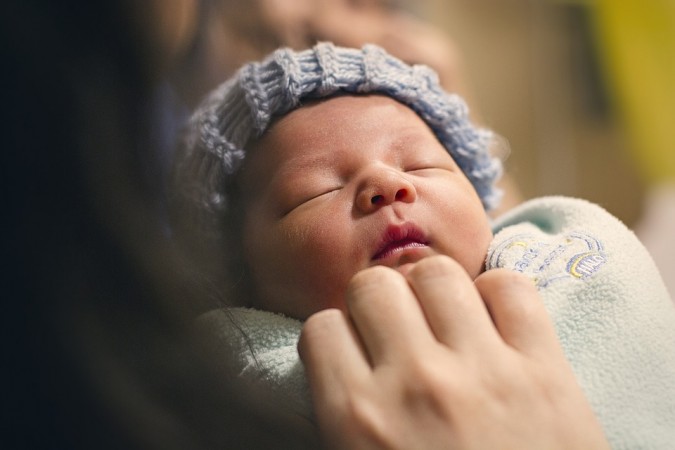 A UK woman has allegedly suffocated her 58-day-old baby to death, prompted by voices in her head that told her she was a bad mother. This was her third attempt to stop the breathing of her infant son, according to a Metro report.
Hannah Turtle, 22, from Shotton in North Wales admitted to police that she tried to kill her son three times in 10 days. She also said that she had mixed anti-depressants in his milk bottle on one occasion.
The infant, James, died on the third attempt due to suffocation, the report stated. However, Turtle maintains that she did not intend to kill her child or cause him any serious harm.
Turtle said she was told by voices that she did not deserve James.
According to prosecutor Davis Elias, the defendant, Turtle, deliberately caused harm to her son three times by restricting his breathing. She was careful enough to ensure her actions were not seen by anyone.
On the first occasion on May 31, 2016, she allegedly pinched the infant's nose until he turned blue. Paramedics were called to the scene and he was revived after being taken to a hospital. The second time, on June 3, she suffocated her son again while they were alone. The boy was resuscitated and doctors did not find any medical reasons for his condition.
On the third occasion, on June 6, Turtle put her hand over her son's nose and mouth until he suffocated. She reportedly did not let go even though he was struggling for air.
"We may never know why exactly she did this," Elias was quoted as saying by Metro.
Turtle allegedly sat with the infant's lifeless body for a long time, then calmly went to look after her mother-in-law. Later she went to the toilet before returning to the room and pretending that she had just found the lifeless baby.
According to court records, James died on June 13 of brain damage from a serious lack of oxygen and blood. Turtle initially denied having committed the murder, but later told a social worker and a nurse that she was responsible for her son's death. She also said that she needs help.
"I wish I had never done it," she said. "I know I need help."
The jury heard that she had made false allegations against her partner Ian Hughes after she was refused permission to go to her son's funeral. As of now, she has denied murder, three counts of ill-treatment and two of poisoning James. The trial is said to be three weeks long and the jury has been told that they can hear evidence about her psychiatric condition.