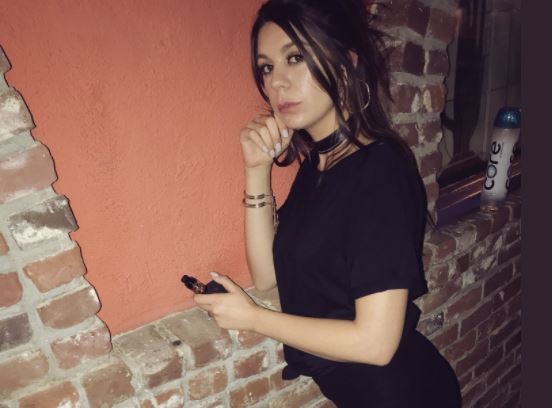 Pornstar Olivia Lua, 23, passed away, her agency confirmed the reports on Friday. The cause of her death is not revealed yet, but her agency revealed that Olivia, also known as Olivia Voltaire, was battling addiction and was in rehab when she died.
"Much comment has recently been made on the number of adult stars having passed in the last year and with great sadness we must inform that the list has grown longer. We learned today that Olivia Lua passed away this morning - may she rest in peace," her agency LA Direct Models said in a statement.
Also read: Adult film star August Ames found dead days after Twitter backlash
The agency also revealed that she was facing some personal problems and hadn't been working for the last few months.
"Olivia had not been available for work since early October of last year, as she had been facing some personal challenges that had seen her in residential rehab for a period of nearly three months. She had been out for about a month, hoping to make a return to work in the early part of this year.
"We learned today that she had returned to a different facility in West Hollywood after a relapse, approximately a week ago, at which she was found deceased this morning.
"Family and close friends said they had deep concern at the volume of prescription drugs prescribed to Olivia and the danger this posed to her. If this was mixed with recreational drugs or alcohol, it is believed this to be the cause of her passing."
Olivia is the fifth porn star to have died in the past three months after, Yuri Luv, 31, August Ames, 23, Shyla Stylez, 35, and Olivia Nova, 20.
Olivia Nova was found dead in her apartment this month, August Ames committed suicide in December, adult star Yuri Luv, also known as Yurizan Beltran, died of drug overdose and Shyla Stylez died in November 2017.
Who is Olivia Lua?
Olivia was a Los Angeles based porn star who appeared in several adult films. Born on September 19, 1994, she was originally from Philadelphia, Pennsylvania.