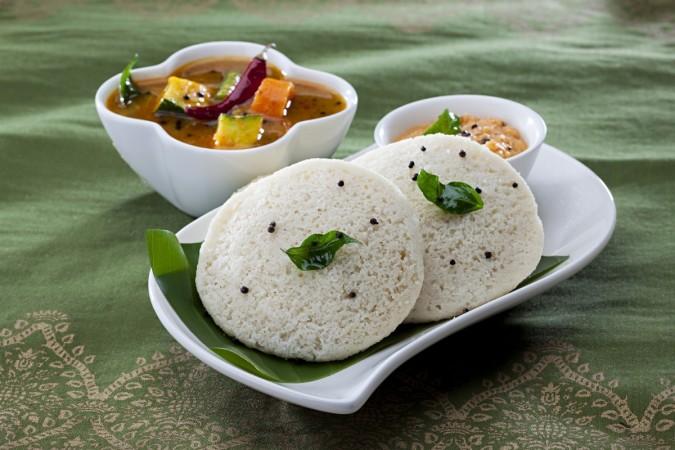 Who doesn't enjoy a plate of soft, piping hot idlis? The popular South Indian dish serves as the perfect breakfast snack for numerous households in the states of Tamil Nadu, Karnataka, Andhra Pradesh and Kerala, to name a few.
The "Tiffin item" — as it is popularly called in Tamil Nadu — is loved so much by the Tamil-speaking state that it was put on the table of an eating competition recently but things did not turn out as planned.
A 42-year-old man died in an attempt to win the competition by eating the most number of idlis without water.
Also read: Fact or fad? Researchers reveal whether gluten-free food is healthy or not
The incident took place in the Pandikudi village near Alangudi, Pudukkottai, The New Indian Express reported. The deceased contestant, identified as one S Chinnathambi, choked on the 12th piece of the rice cake.
According to the newspaper, Chinnathambi — a cook by profession, — participated in the eating competition organised as part of the celebrations of Kaanum Pongal, one of the four days of Pongal celebrated in the state.
The local youth association reportedly came up with the idea of an idli eating competition, among other such activities, to mark the event. As per the rules of the game, participants were to eat as many idlis as possible in three minutes without drinking water.
Chinnathambi, along with nine others, participated. However, he collapsed while eating his 12th idli. Chinnathambi died before an ambulance called after he was found to be choking could reach the location.
This isn't the first case where a man choked to death on an idli. Back in 2014, a similar incident was reported by Khaleej Times. A 55-year-old died in an Onam eating competition. Being served idlis for the competition, the man died while gulping down his third rice cake.