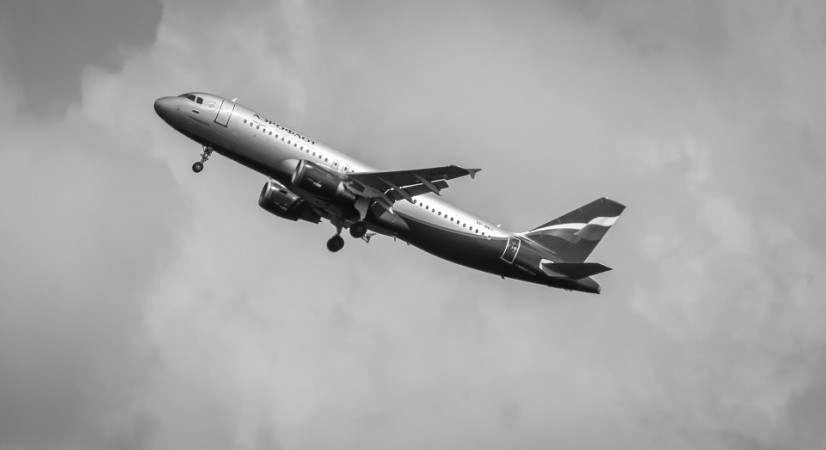 In a strange incident in the United States, passengers of a United Express flight had to restrain a woman who attempted to open the cabin door of the Boise-bound aircraft mid-air.
The incident took place onboard United Express Flight 5449, which took off from San Francisco.
The woman was heard ranting about being God. "I am God, I am God, I am God," she is seen screaming in the video.
You can watch the video here.
The flight landed safely at the Boise airport. The unidentified woman was detained at the airport by Boise police and taken into custody for further medical evaluation.
According to reports, the United Express flight had total 73 passengers on board.
"SkyWest flight 5449, operating as United Express from San Francisco to Boise, landed safely in Boise after reports of a customer attempting to open the aircraft door," Layne Watson, a spokesperson from SkyWest, said in a statement.
"The customer was restrained and law enforcement officials met the flight at the gate, where all passengers safely deplaned. The unruly customer was held for questioning by law enforcement," Watson added.
Haley Williams, a spokeswoman for the Boise police, said that the woman is under medical evaluation and officers will send the police reports to the local prosecutor for further review.
This kind of strange behavior during flight is nothing new. In February, a Ryanair flight passenger suddenly started ripping off his clothes and threatening the cabin crew. Taking off from London's Stansted Airport, the flight was going to Tenerife. But the British man's sudden outburst of profanity midair led the flight's diversion to Morocco, where he was arrested by the local police.