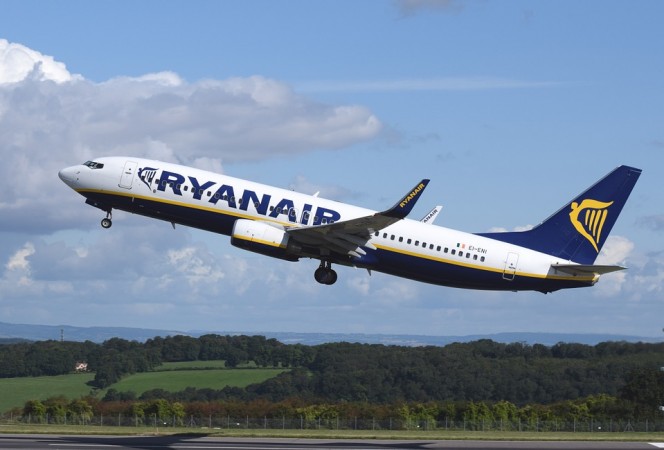 A passenger was booted off a Ryanair plane on Saturday (February 24) after he ripped off his clothes and threatened to beat up the cabin crew.
The unnamed passenger boarded the early-morning flight from London's Stansted Airport to Tenerife. However, the flight was quickly diverted after the man with British accent started a foul-mouthed rant threatening the cabin crew.
The plane was diverted to Marrakesh airport, in Morocco, where the passenger was arrested by the local police. After receiving complaints about his behavior, the security staff ran to confront him.
A spokeswoman for Ryanair airline said: "This flight from London Stansted to Tenerife diverted to Marrakesh after a passenger became disruptive in-flight."
According to The Sun report, when the passenger was asked to calm down by the hi-vis clad steward, he screamed: "How about you calm down c***? Who's got a problem with me?
The passenger added: "If one of you f**** tries to take me, prisoner, one more time I'll smash your face in." He further said: "Everyone stay the f*** away from me."
The spokeswoman told the media outlet that the man is now being dealt with by the police.
She added: "The aircraft landed normally, and the passenger was removed and met by police upon arrival before the aircraft continued to Tenerife.
The spokeswoman said:"We will not tolerate unruly or disruptive behavior at any time and the safety and comfort of our customers, crew, and aircraft is our number one priority...This is now a matter for local police."