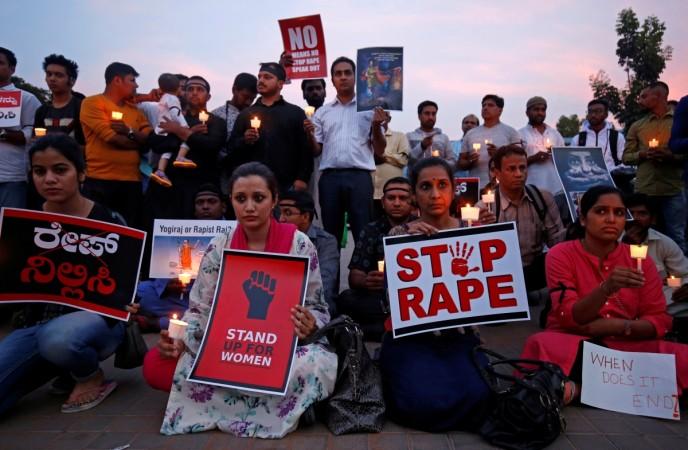 A 19-year-old girl was allegedly gang-raped by an auto driver and four other men Tuesday night, May 1 in Gurugram, Haryana. The teenager, who is a laborer, approached the Gurugram police and filed a complaint against them Wednesday. There have been no arrests so far.
The incident took place when the woman was waiting at the Sohna bus stand to catch a bus to go to Aligarh. The auto driver on seeing the woman alone approached her and told her that she was waiting at the wrong bus stop. The woman, unaware of the devious plans of the driver, boarded the auto, The Indian Express reported.
The auto driver took a detour and drove to an isolated area. The woman was asked to consume a drink laced with sedatives inside the auto, ANI reported. The auto driver met four of his friends. They joined in and then took turns to rape her. She managed to return home that night and file a police complaint the following day.
"In her complaint, the woman alleged that the driver stopped his auto and told her that she was waiting at the wrong bus stand. He said the bus to Aligarh would leave from Gurgaon and not Sohna," Ravinder Kumar, Public Relations Officer (PRO) of Gurugram Police was quoted as saying by the daily.
He further added: "However, instead of taking her to Gurgaon city, he drove her to an isolated area, on the road that leads to Raisina, where four of his accomplices were already waiting for him. The five men, then, allegedly took turns to rape her and fled the scene thereafter."
Haryana: 19 year old woman allegedly gangraped by an auto rickshaw driver and four others near Gurugram's Sohna road. Case registered, probe underway pic.twitter.com/edtX9Sf3Kl

— ANI (@ANI) May 3, 2018
The woman underwent a medical examination. A case was also registered under various sections of the Indian Penal Code. She had even told the police about the auto's number plate.
"The woman has given the auto number which is going to be of great use to us. We have identified the driver and raids are being conducted," Gurgaon Police spokesperson was quoted as saying by News 18.