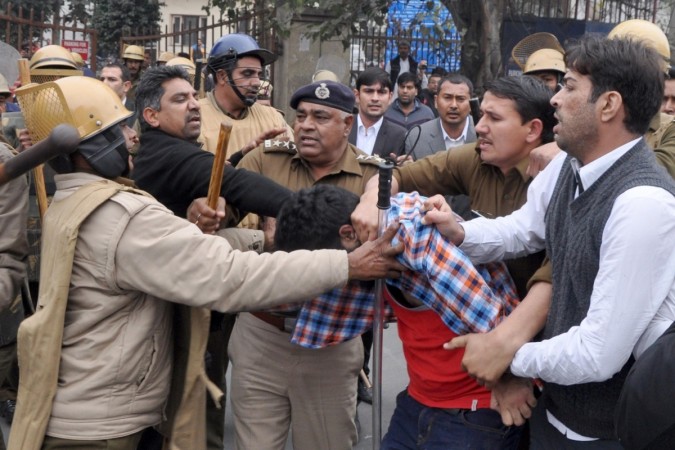 Witness statements and evidence point towards women being raped in Murthal during the Jat quota protests in February 2016, observed the Punjab and Haryana High Court on Thursday. The state police has been directed to form a special investigation team (SIT) to find the perpetrators.
Also read: Rape likely in Murthal during Jat quota protests, Haryana govt tells HC
The matter about multiple rapes having taken place during the Jat quota protests was reported by a Chandigarh-based newspaper, where the reporter had quoted dhaba owners and a taxi-driver. The dhaba owners had reportedly given shelter to women who were dragged out of cars and raped in the fields. However, an SIT had been unable to find evidence.
During the Thursday hearing, two witnesses were present, one of them a taxi driver, who said that women were dragged out of cars. Judges observed that this statement indicates that women were raped.
The high court had taken suo moto cognisance of newspaper reports, and the Haryana Police then filed an FIR.
Five alleged rioters were accused of rape by the police, but the charges were dropped since the their blood did not match the semen samples in undergarments found in the fields.
The SIT was directed to file an affidavit before the trial court saying that rape charges were still under investigation. The high court made the observations after senior advocate and amicus curiae in the case, Anupam Gupta, said that the SIT was working in lack of good faith and in an unprofessional manner.
He said that if the Sonipat trial judge had informed the high court about rape charges being dropped against the five accused, the police team would have closed the investigation earlier. He asked the court to let CBI handle the case and said that deliberate attempts were made to drop rape charges.
CBI said it would follow the directions of the court.
The case will come up for hearing on February 28